Shop Direct chief executive Alex Baldock is leaving the pureplay etailer next summer after five years at the helm.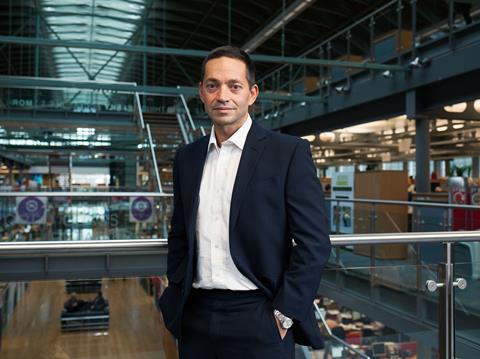 Baldock, who joined the online retail group in 2012, will step down from his role next year.
It is not yet known whether Baldock has secured a new role and his successor at Shop Direct has not been announced.
Baldock steered Shop Direct through a transformational period, delivering five consecutive years of rising sales and profits as well as ditching its long-standing catalogue and ploughing investment into its use of customer data to drive a personalised online shopping experience.
The news of Baldock's departure comes shortly after the pureplay posted a 10.2% rise in its full-year pre-tax profits.
Baldock said: "I've loved my time at Shop Direct. It's been a pleasure and a privilege to lead this exceptional team through such a rapid and far-reaching transformation.
"It's now time for me to move on to the next challenge, but I will do so with fond memories and full confidence that the business will continue to thrive under new leadership.
"I'd like to say a personal thank you to everyone at Shop Direct and to Aidan Barclay and his family for their years of support and encouragement, which have been invaluable."
Chairman Aidan Barclay added: "Alex is a class act. He's been pivotal to the remarkable digital transformation of Shop Direct. He's brought strategic clarity, relentless execution, and inspired his people to get behind him at every step.
"He'll head off to his next challenge with our very best wishes for, and every confidence in, his future success.
"In the meantime, I know he and the team will ensure a smooth succession as we continue the transformation of Shop Direct into a world class digital retailer".