The industry's current model of free delivery is no longer sustainable and retailers will have to adapt their offers accordingly.
As an inevitable consequence of the evolution of shopping habits, the retail industry has spent the past 10 years eroding its own profitability by investing in convenience stores and online.
In the golden age of supermarkets, customers did all the work. But in an attempt to create ever greater competitive advantage, retailers have spoilt consumers to expect free delivery, free returns and an increasing speed of response.
Now following the credit crunch, ongoing price wars and with the living wage on the horizon, there is a recognition that something has to give and we are starting to see the big four grocers pull back from free delivery and multiple pick-up options.
Sainsbury's director of online Robbie Feather says supermarkets have "destroyed the value in online shopping by under-charging for deliveries".
He insists though that Sainsbury's online model is profitable even with fully loaded costs because it isn't overly reliant on dark stores. "We have the best model as we fulfil from our existing fixed asset base," he says.
Fulfilment losses
It is estimated that supermarkets are losing £300m per year from online shopping. Retail consultancy Kurt Salmon believes that the real cost of fulfilling a £100 order is £28 to £30.
Assuming an average margin of £25, that means a net loss per home delivery of £3 to £5. Despite this, grocery shopping online is forecast to grow from £9bn to £18bn by 2020.
So it's no surprise to see that most supermarket chains have abandoned remote click-and-collect sites where there is no opportunity for an impulse purchase to offset some of the cost.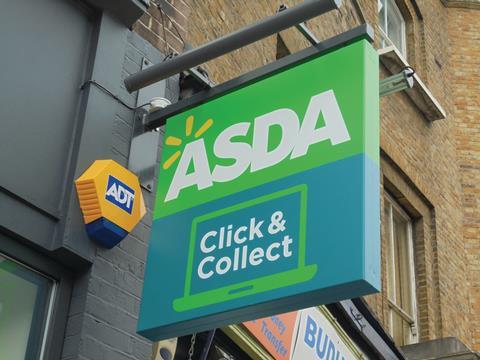 Lockers at Tube stations have not worked and Asda has said it is pausing the expansion of out-of-store click-and-collect to focus on its core business and prioritise investment in its largest stores.
As one senior retailer said: "If the core business is not in good shape you cannot generate the profit to invest in the new world." However, against the grain, Waitrose has just revealed plans for a click-and-collect service on petrol station forecourts.
Sustainability
In non-food, Waitrose's sister company John Lewis appears to be showing the way by describing a free model as completely unsustainable.
Managing director Andy Street says the department store is acting from a position of strength and believes customers will understand that free delivery is "utterly unreasonable for low-value items".
"It will be interesting to see how many consumers actually value and want to pay a premium for same- or next-day delivery"

Fran Minogue, Clarity
Argos is now offering same-day delivery for just £3.95 and chief operating officer David Robinson insists that it is viable. "Because of our unique network we only have to pay for the last mile and the charge covers some of that," he says. "The online basket is generally higher than walk-in trade, so it is worth our while and creates significant competitive advantage".
Over time, it will be interesting to see how many consumers actually value and want to pay a premium for same- or next-day delivery if they can have it for free in two or three.
But with Black Friday now a standard fixture in the retail calendar and Amazon Fresh around the corner, one thing is for sure – life isn't about to get any easier.
Fran Minogue is managing partner of Clarity Search