Modern consumers choosing to subscribe to services rather than own products is rewriting the rule book on customer engagement.
Why pay for and listen to just 12 songs on one album when for the same price you could listen to any one of 30 million-plus songs on Spotify? This almost unlimited choice and flexibility for customers reflects the spectacular rise of what has been dubbed 'the subscription economy', and it is poised to transform retail.
The subscription economy is disrupting traditional business models as customers are choosing to subscribe to services rather than own products. Not only is it transforming the tried-and-tested business models of the 'product economy', but it's redefining the way retailers engage with customers. This new economy is built on developing close and long-lasting customer relationships.
"The subscription economy is disrupting traditional business models as customers are choosing to subscribe to services rather than own products"

Brian Kalms, Elixirr
Retailers must adapt to the growing reality that customers no longer want to own that many products. Instead, they increasingly want the flexibility, variety and personalisation offered by subscription services. We see this in particular among 'Generation Rent' millennials, who crave real-time and immediate fulfilment.
Industries transformed
The meteoric rise of the likes of Spotify and Netflix means the subscription economy has already transformed the music and entertainment industries. While in the digital world it is built around pure subscription with no ownership, in physical retail we are also seeing the growth of a product-plus-service model.
Consumers may subscribe to a service where they are provided with a wide variety of tailored products, whether or not they ultimately own them. We are seeing the increasing impact of the subscription economy on retail with a host of services across food, fashion, petcare and cosmetics.
For example, cosmetics brand Birchbox, which sends out make-up samples each month based on the individual beauty profiles of their customers, now has more than 1 million subscribers.
Rent the Runway is another example that is disrupting traditional fashion. Customers can rent high-end fashion pieces for as long as they want, and exchange them when they feel like a change. US company BarkBox is even applying this to our pets – subscribers receive monthly boxes of dog goodies, tailored to your dog.
"Customers want a personalised experience and to feel valued at all stages of their engagement with a retailer"

Brian Kalms, Elixirr
With this increasing popularity driving competitive threats from innovative start-ups, big companies are waking up to this new trend. There has been the arrival of Adidas' Avenue A subscription programme this year, where customers receive celebrity-curated athletics apparel boxes. Gillette also launched the Gillette Club razor blade subscription scheme in the UK.
The growth of the subscription economy is forcing retailers to rethink and redefine how they engage with their customers:
Developing and maintaining a close relationship with the customer over time is at the heart of the subscription economy. Rather than a one-off transaction, customers want a personalised experience and to feel valued at all stages of their engagement with a retailer. Retailers must harness a holistic view of the customer across all stages of the subscription life cycle to develop a close relationship and drive regular purchase.
In the subscription economy, retailers must really understand their customers to offer a personalised experience. This means viewing customers as individuals – understanding them based on their tastes, preferences and attributes, not simply on their past purchases. For example, Stitch Fix (a personal styling company) sends customers personalised subscription boxes, and they build an individual view of their customers based on a style quiz.
The subscription economy highlights the continued importance of enhancing the customer experience. Central to the success of leading subscription companies is offering customers a wide variety of convenient and easily accessible products and services. Rapid advancements in mobile technology and intuitive apps are making sure these subscription services become an effortless, natural extension to everyday life. For example, HelloFresh customers can effortlessly order from a range of Jamie Oliver meal kits through their app and get them delivered direct to their doors.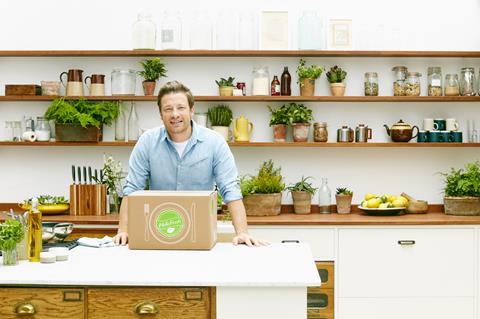 So what can retailers do?
The subscription economy should force a rethink of the customer relationship, context and experience. That seems like a huge transformation. But, redefining how organisations engage with their customers does not have to be a long and difficult process. Prototyping with customers – a creative and iterative problem-solving approach – can be effectively applied in situations like this. By taking advantage of such dynamic approaches, retailers can quickly get to that 'lightbulb' moment in understanding and defining what their customers really want.
Brian Kalms is partner at Elixirr