Reports of disappointing trading in November after Black Friday weekend do not bode badly for retail in the countdown to Christmas.
There will be long-term lessons to draw from the winners and losers of this year's Black Friday.
However, as we move swiftly into the final countdown to Christmas, retailers will be more interested in the short-term portents for how the last and most decisive couple of weeks of the golden quarter will play out.
The sector has been cautiously optimistic ahead of Christmas, with consumer confidence and disposable income holding up.
Importantly, the threat of a hike in interest rates remains a distant concern and, as a result, there is a sense that the consumer landscape is at its most settled in the run-up to Christmas for years.
Weak October sales were brushed off as a sign shoppers were taking a breather before the festive spree really began and the foundations of this year's seasonal campaign remained strong.
"There is a sense that the consumer landscape is at its most settled in the run-up to Christmas for years"

Chris Brook-Carter
However, data from the British Retail Consortium on November sales will have sparked greater concerns.
Despite the Black Friday and Cyber Monday shopping bonanzas, like-for-like retail sales dipped 0.4% in November as the promotional frenzy failed to spark a sales boom.
Shoppers continue to keep a firm grip on their purse strings despite the improvement in their finances. The question is now whether that grip will loosen.
Resist temptation
With store stocks high after the incredible shift to online over Black Friday weekend – data suggests online shopping could have captured as much as 40% of all spend – the temptation for retailers will be to embark on even more discounting to try and maintain sales momentum.
This nervousness is understandable but must be resisted.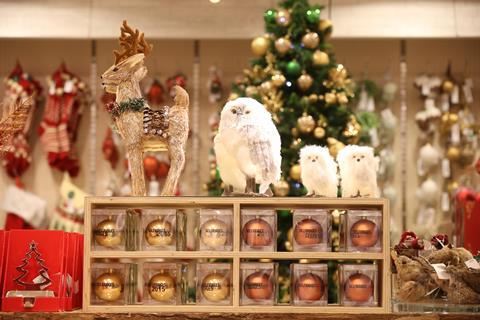 November's sales figures cannot be understood by analysing historic comparatives and can only be taken in the context of this year's Black Friday, which not only pulled sales forward out of the first weeks of December, but delayed spend in November as well.
And the relatively underwhelming performance so far, allied to the comparatively strong consumer environment, may yet mean the sector is sitting on pent up demand that could be wasted were the high street to lose its nerve and slash prices too hard and too fast.
Looking ahead
While the focus is firmly fixed on the last few weeks of Christmas trading, conversations are also turning to 2016 and the trends, businesses and personalities that will shape next year.
That landscape is vividly brought to life each year at Retail Week Live, the most essential gathering of the sector's leading minds.
We are delighted to announce this stellar two-day event will be kicked off by a keynote address from Tesco boss Dave Lewis.
He joins the strongest line up of speakers we have ever assembled from Virgin Atlantic boss Craig Kreeger and Sajid Javid, the Secretary of State for Business, Innovation and Skills, to House of Fraser chief Nigel Oddy and the new boss of Alibaba UK Amee Chande.
We hope to welcome you there too.