Alice Huntley, strategy director at RKCR/Y&R, shares her view of good and bad sites.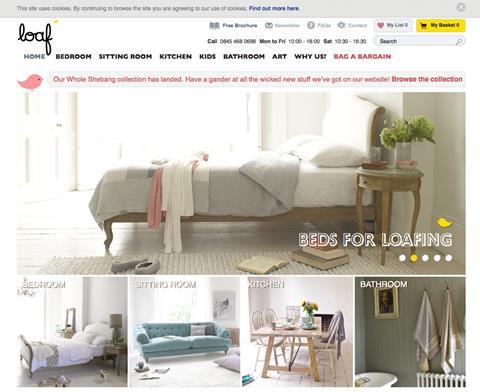 Loaf.com
This site advertises less but delivers more then Made.com. It feels less slick and more homely, like the houses the furniture is going to. There's a lovely tone of voice, a strong British heritage story and an invitational feel where 'contact us' results in true contact. Free swatches are readily available.
As with Made.com, you have to wait for what you want, but the lead times are half as long (four to six weeks instead of 10 to 12). Critically, the site semiotics prepare you for this. The feel is whimsical. Kick back. Wait. It will be worth it. Judging from the happy customer comments, it is.
Made.com
Much is right with this site - everything flows, on and off mobile.
A furniture sweet shop - tantalising colours, designs and prices. I saw an amazing sofa. There was a great video. To tip me over into purchase there's a live countdown in days, hours, minutes and seconds to when Made.com is next ordering the product from the supplier.
However, the site semiotics promise instant wish fulfilment. Actual fulfilment fell badly short for me: contact us -no reply. Visit us - no use, and no swatches. I still bought the sofa on faith. Actual countdown to receiving it: 57 days, 11 hours, 9 minutes and 32 seconds.
Nothing instant about that.