David Brint, online imaging specialist at SpinMe, shares his view of good and bad sites.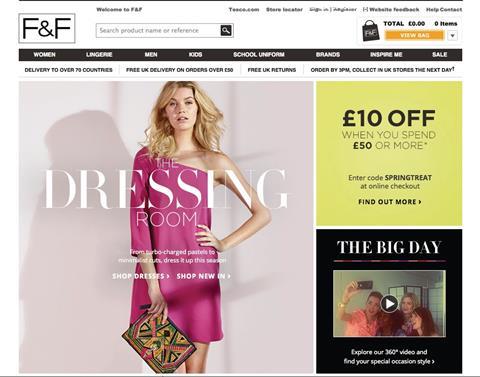 Austique.co.uk
Austique makes you feel part of its brand. The site has a warm, personal approach to selling, with a team of advisors on hand and a lifestyle blog.
The designer boutique's clothing is top-end, and the intricate detail on many items is stunning. Images on the site are still and offer different views, but could do more to showcase the quality of the garments and bring them to life, giving the 'touch and feel' experience online consumers appreciate and retailers should strive for.
ClothingatTesco.com
Tesco's F&F clothing range is bold and clean, and offers a nice mix of products and seasonal inspirational content. But selling a dress is different from selling a tin of beans.
The homepage promises clear, high-quality imagery but consistency throughout would be good. Products have different levels of visual detail and interactivity, and only select items are shown on models.
Festival Fever highlights must-have fashion, but 'complete the look' recommendations often link to random female styles.
With a few tweaks F&F's site could compete with premium retailers.