Profits climb 67%
Sales up 50%
International sales account for 63% of total
Profits and revenues have surged at online retailer The Hut, owner of sites such as Myprotein and Zavvi.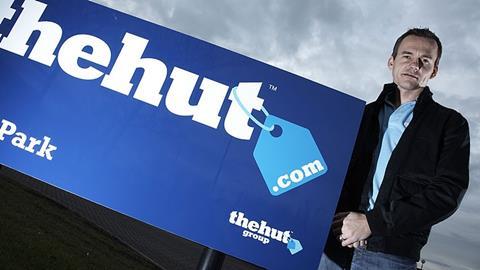 The Hut made acquisitions totalling more than £60m last year and its performance is likely to fuel speculation that it may seek an IPO.
The Hut reported profits up 67% to £50m in the year to December 31, 2016, when sales advanced 50% – more than half of which came from own-brands – to £510m.
Over the year The Hut made acquisitions totalling more than £60m at home and abroad.
It now sells in 190 countries, and international sales climbed 89% to £316m, or 63% of the group total.
Major investment
Co-founder and chief executive Matthew Moulding described 2016 as having brought "a step-change in investment for The Hut in infrastructure, technology and talent, with £250m of investments made through the year and 1,200 UK jobs created, taking the workforce to 3,100".
He said: "We have an extremely powerful foundation and a strong talent pool with which to catapult us through 2017 to deliver another landmark year for the group."
There is frequent speculation that The Hut might seek to float.
The retailer's investors include former Tesco chief executive Sir Terry Leahy and former Marks & Spencer executive chairman Lord Rose. Ex-Co-op chief executive Richard Pennycook is The Hut's chairman.