The Hut Group has revealed record-breaking sales and profits as it invests in technology ahead of more website launches.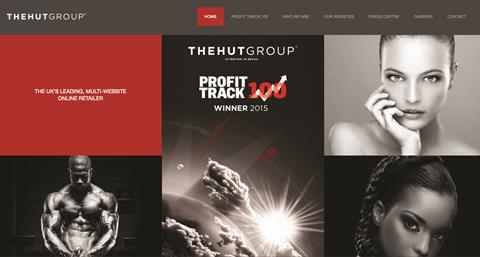 The etailer reported EBITDA rose 50% to £22.6m in the year ending December 31, 2014.
The Hut Group, which shipped 13 million orders to 190 countries over the last year, recorded strong sales of its own brands and an increase in international revenues, representing 43% and 46% of total revenue respectively.
Group sales rose 39% to £244m from £176m in 2013, while international sales increased 74% to £113.3m.
Matthew Moulding, chief executive of The Hut Group, said: "2014 was a milestone year for The Hut Group, with record-breaking revenue and earnings and strong international growth further cementing our position as one of the world's largest and fastest-growing online health and beauty businesses."
Moulding said the group launched 17 international websites over the past 12 months, and built its bespoke distribution and manufacturing centre with an investment of £100m, which will create 2,000 new jobs over the next three years.
British export success
The etailer also invested £15m in developing its proprietary technology platform to support the international expansion.
"This followed the opening of our Innovation & Growth Hub in 2013 and underlines our ambition to develop as a world-class British export success. We are also proud of our investment in talent, creating nearly 400 high-quality jobs in the year.
"This year will see us launch another 12 international sites – including our first in Chinese – and will see our distribution and manufacturing centre of excellence become fully operational in the second half."
This time last year, Moulding revealed it had no plans to rush into an IPO.
Moulding said he had observed high valuations from other IPOs and volatile share prices but The Hut didn't need to "get caught in the cross-fire".
He added that The Hut has no need to raise funds as it has returned £13m to investors, which include private equity group Balderton and big retail names Sir Terry Leahy and Sir Stuart Rose.
From its most recent results, the etailer reported an increase in cash generation with £38.2m made from operating activities (£22.3m in 2013) and a £54.6m year-end cash position (£24m in 2013).
It also revealed a new £80m banking facility with Barclays, HSBC and Santander, which will provide The Hut with capacity for further strategic initiatives.