Fashion flash Sales site Secretsales.com is developing hyper personalisation across its entire site as it looks to bolster its customer experience.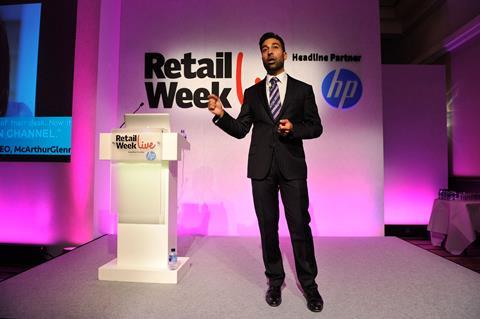 SecretSales, which holds exclusive Sales on designer goods, said personalised shopping was becoming more and more critical in order to grab the attention of the consumer in a fast-moving world.
"Think about the vision for your business," SecretSales co-founder and chief executive Nish Kukadia advised retailers at Retail Week Live. "Think about your favourite department store, imagine everything is on Sale and it's completely empty. It's just you in that store and everything is rearranged for your own personal benefits – the sizes, the brands that interest you.
"Personal Sales shopping experience is important when we live in a fast-paced world. It's about using all our behavioural data to power that personalisation on our site as well as a host of other changes."
He said SecretSales was on track to amass 300 million unique customer sessions by the end of the year and as a result was able to build a complex set of behavioural data, enabling the etailer to send 70,000 variations of its emails.
Kukadia also highlighted that retailers faced the difficulties in recruiting talented web developers. "We want to double our tech team, but sadly one of the things about tech and commerce is that a lot of good developers don't want to work for retailers, they want to work for the next Facebook," he said.