Online retail sales increased 6% last month as the strong performance of Valentine's Day presents edged up overall sales.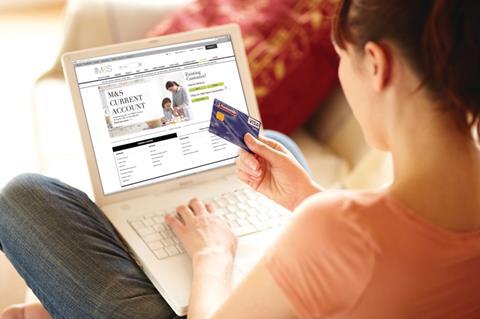 Year-on-year sales for the month were slow compared with the same time last year, when the IMRG Capgemini e-Retail Sales Index recorded growth of 18% in February.
Online sales were also down 12% on a month-by-month basis, following a lower than expected 7% growth in sales in January, as etailers suffered a slow start to 2015.
Online clothing sales were up just 4% year-on-year compared with 20% in February 2014.
But gifts grew 28% compared with February 2014, while sales in the lingerie and health and beauty sectors soared 22% and 19% respectively as shoppers splashed out ahead of Valentine's Day.
Online sales of alcohol also spiked in February following the end of 'Dry January', with sales surging 42% on the same period last year – the highest annual increase recorded for the sector in almost four years.
IMRG chief information officer Tina Spooner said: "It is interesting to see that high street and multichannel retailers have seen a stronger start to 2015 than their online-only counterparts, with online retail sales up 8% in the year-to-date, while the latter group have recorded just 2% year-on-year growth.
"However, looking at the mobile commerce performance of these two groups, it is clear that the pure-play merchants are ahead, with annual growth in sales via smartphones and tablets reaching an average of 89% over the past six months, almost three times the growth rate recorded by the multichannel retailers."
Capgemini head of digital consumer products and retail Alex Smith-Bingham added: "February's Index would suggest there has been little cheer to be had for retailers so far this year. Subsequent months will show whether this is a new pattern of steady muted growth or a blip.
"As we move into spring and out of the cold winter months, shoppers will be keen to update their wardrobes and make the most of the new clothing lines being introduced. As long as online retailers are prepared to make the most of the opportunity, we should see a gradual uplift begin in March."