Online wine specialist Naked Wines will next week launch a deal for customers to order wine up to a year in advance and save up to 50% on their orders.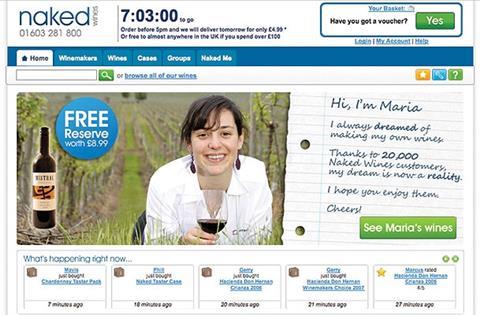 Naked Wines founder Rowan Gormley said the deal could be a sector "changer" and open up the UK market to importers who would have otherwise not been able to afford to buy goods from overseas.
Wine producers will advertise their wine for sale a year in advance through the site. When they get an order, they will then pay the export tax. Naked Wines will organise the logistics of shipping orders directly to the customer.
Because the product is shipped directly to the customer, Naked Wines will not incur any warehousing costs. This means that the etailer can accept a smaller margin, and it claims that will mean the customer can save up to 50% off the standard price.
"It is the same principle of buying your aeroplane ticket early," said Gormley. "And if the wine producer knows he has sold all of his wine, he will be happy to sell a small percentage at cost or lower."
Gormley said that he has already tested the concept on customers and he believes it will work with his customers, many of whom are wine connoisseurs.
Naked Wines was founded by Gormley and a group of other former Virgin Wines employees.
Since its launch in 2008, it has recruited 70,000 customers and aims to be profitable this year with sales of around £9m.