John Lewis said its systems "stood up to the challenge" of unprecedented Black Friday online orders as sales rose last week.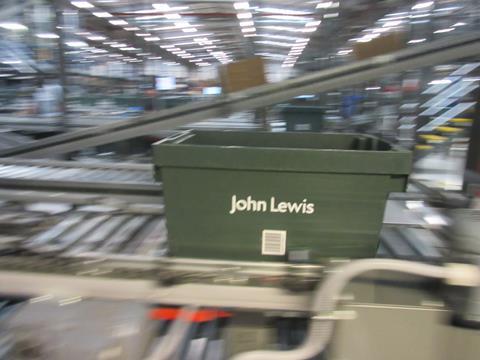 Sales edged up 0.6% last week to £150.7m. Online sales were up 10%, with click-and-collect orders increasing 32%.
John Lewis said: "This is the time of year when all aspects of retailers' operations are put to the test and, at John Lewis, we have stood up to the challenge. Customers continue to embrace the advantages of omnichannel."
John Lewis largely avoided having to delay orders made on Black Friday weekend, unlike many of its peers including M&S, Debenhams and Argos, which struggled to cope with overwhelming demand.
"It is clear that the emerging story of this Christmas is how the changing shopping habits of British consumers are impacting retailers' delivery operations, with the demand from Black Friday resulting in an unprecedented peak in customer orders," John Lewis said.
"Our systems, processes and partners have stood up to this test, and customers can shop with confidence across our delivery options.
"Successfully reacting and responding to fluctuations in this season's shopping patterns has been critical in ensuring we can deliver Christmas to our customers across all our shopping channels."
Last-minute gift buying
Week on week, John Lewis's overall sales were down 5.8% owing to tough comparatives – Black Friday fell in the previous week's trading.
Fashion had the strongest week, with sales up 5.2% "signalling Christmas has come early for fashionistas" as sales at womenswear own-brand label Kin increased 31% and kidswear rose 14%.
Premium beauty was up 8%. Home sales were flat and electricals fell 4% after peaking on Black Friday.
John Lewis noted: "Following the trend we saw last year, shoppers are clearly leaving their gift buying to the last minute."
John Lewis retail director Andrew Murphy said: "This is the time of year when all aspects of retailers' operations are put to the test, and I'm very proud of how John Lewis Partners in our shops, distribution network and contact centres, have risen to the challenge and continued to deliver fantastic levels of service at their busiest time of year.
"It's been a solid week of trade, and our results through the whole pre-Christmas period are encouraging. With fewer than 10 days to go until Christmas, it's still all to play for."