HMV has relaunched its ecommerce site after closing it two years ago following the entertainment specialist's collapse into administration.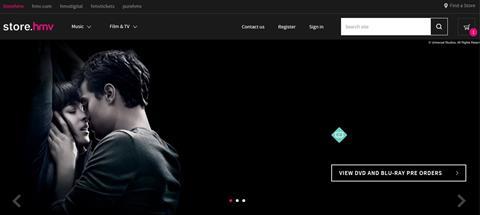 The soft-launched website will have price and promotions parity with HMV's stores. It will replicate HMV's in-store promotions online as it seeks to provide a point of differentiation with the competition.
HMV's website is offering promotions including two compilation CDs for £15 and two greatest hits albums for £10.
It is hoped that will help differentiate it from the standard discounting of rivals such as Amazon.
HMV is offering free nationwide delivery for orders over £10 and deliveries will be distributed from its Merlin Park distribution centre in Birmingham.
HMV hired Steve Partridge three months ago to head up the relaunch of HMV's website.
Partridge previously worked on the old HMV ecommerce operation and latterly was at Universal Music, running its direct-to-consumer offer.
The initial version of HMV's ecommerce site is the 'minimum viable product' and will add new features on an ongoing basis.
HMV is expected to add digital downloads to the site in the coming months and develop tighter integration with its editorial-based website.
The integration will involve articles, reviews and staff picks being introduced onto the ecommerce site.
HMV plans to launch a marketing campaign for the site once it has bedded in and to have it well-placed ahead of the key fourth-quarter trading period.