French Connection has said that it has reduced returns and improved customer engagement with the launch of ratings and reviews on its website this month.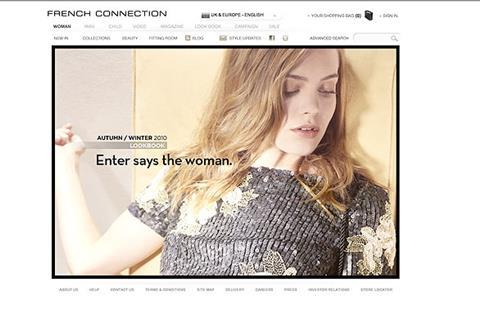 The fashion retailer said the feedback will help it merchandise products, deliver better product descriptions and help it with purchasing decisions. The system operates on Bazaarvoice's Social Commerce platform.
French Connection director of ecommerce and digital marketing Jennifer Roebuck said the retailer found it "hard to decide if it would be relevant" as "not a lot of our high street peers have it" but added that customers had responded well and interacted more with the site by uploading pictures of themselves or friends in certain outfits.
Supermarkets and general retailers such as Argos have ratings and reviews on their sites, but it is less common among fashion retailers.
French Connection has been working with InStyle magazine's deputy editor Pat McNulty who tried on and reviewed 70 products.
Roebuck added that as the retailer's overall offer had been expanding, with up to 12 different styles of dresses a season, having a review facility enabled customers to make better informed purchases as they could easily find out what style or size would fit them better.
French Connection wants to expand its site to allow customers to upload product videos. It will also explore other forms of digital engagement and will launch a fashion-based 'mini-series' on YouTube at the end of August.
Separately, it will launch its second ad campaign under the strap 'The Man and The Woman' on August 2. It focuses on short films online showcasing key pieces from the autumn collection. The microsite will allow users to click to buy products featured during the film.