Bathroom and kitchen retailer Betta Living is to launch an innovative new tool on its website that allows customers to shop a virtual version of one of its stores.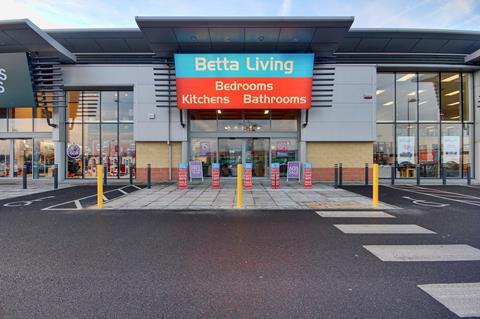 On Monday the 23-store retailer, which also supplies fitted kitchens to Next, will become the first retailer to use the technology.
Technology provider TourDash, which is endorsed by Google, has created a photo-mapped virtual tour of Betta Living's showrooms. It has yet to decide which store it will use for the new tool.
The technology will use Google Street View, for which TourDash developed its own software enabling customers to shop the virtual store. This can then be embedded on a website.
TourDash has created 'hot spots' within the map that allow shoppers to click on products on the shelf and add them to their online basket. They can also be used to provide customers with more detailed information and different views of the product.
TourDash owner and developer Roswell Balentien said: "We believe that TourDash is capable of bringing a new level of engagement between customers and retailers."
Manchester Business Photos photographer Dan Root, who provided the 360-degree images for Betta Living and worked with Tesco on a similar project for its Watford store, said the technology is a "game-changer for high street retailers".
Root, an accredited Google photographer who is one of a handful of people in the UK who can supply the technology, said the system could particularly benefit smaller retailers that cannot afford to develop a website. Retailers that have used the software so far have not added a transactional capability.
Tesco used Google Street View to map its new-format Extra store in Watford in August, and this week John Lewis used the mapping technology to guide shoppers around its Oxford Street flagship.
TourDash is at present in advanced talks with Tesco to develop a game using the technology for the virtual Watford store.