Italian fashion group Benetton has launched a multimedia element to its worldwide catalogues that will give customers behind-the-scenes access to its new collections.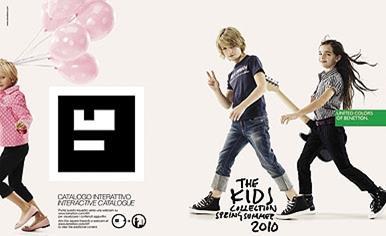 The retailer has introduced an "augmented reality" code on the catalogue's back page, which customers can scan with a web camera to see videos of collections being put together and modelled on the catwalk.
Benetton hopes the initiative will forge a stronger connection between the brand and customers by increasing customer interaction.
The facility is being used on sister brand Sisley's catalogue too.