US bookselling giant Barnes & Noble has launched what it says is the largest online shop of electronic books.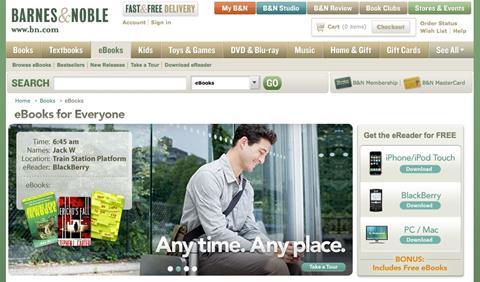 The retailer is developing a new online store that will sell 700,000 electronic titles which users can read on PC or handheld devices such as the Blackberry and the iPhone, as well as the soon-to-be-released e-reader from US manufacturer Plastic Logic.
The move pits Barnes & Noble against Amazon, which has launched the Kindle e-reader, as well as Sony, which is also selling an e-reader.
The bookseller expects that the new online store, which can be accessed at BN.com/ebooks, will stock more than 1 million titles within a year.
BM.com president William Lynch said: "Our digital strategy is rooted in the belief that readers should have access to the books in their digital library from any device, from anywhere, at any time."
However,the B&N ebooks will not be compatible with the Amazon Kindle or Sony Reader, according to the Independent.
Amazon's Kindle store sells 300,000 titles while Sony's store sells 700,000.