Electrical appliances etailer Ao.com is poised to launch overseas for the first time with its German website tomorrow (October 1).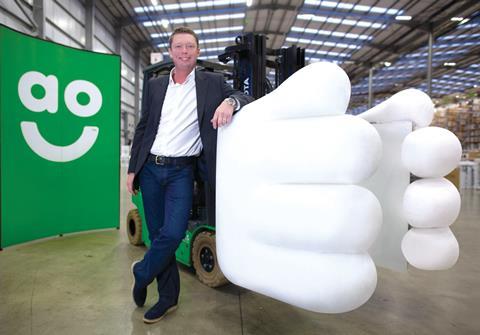 The site Ao.de, which will trade through newly created subsidiary Ao Deutschland, is running six months ahead of schedule.
Ao.com said the website will initially be live for pre-orders and deliveries will commence on October 14 when it will offer nationwide delivery services, installation and recycling.
The German site will largely mirror the UK site but it will focus on major domestic appliances at first, it said.
Ao.com said the site will "redefine how major domestic appliances are sold in Germany".
Ao.com founder and chief executive John Roberts said: "I am extremely proud of our team at Ao and the scale of what they have achieved in our first step in our international strategy.
"Of course we have work to do and we will relish the lessons that will no doubt be forthcoming. We are as passionate about building the Ao brand in Germany as we are in the UK and can't wait to start bringing German consumers a better way to buy the category, as we have for UK consumers. Germany is our stepping stone to realising our ambition to become the leading online retailer in our categories in our target markets."
Ao.com has invested in a head office, warehouse and its own last mile delivery offer in Germany, so it can "own" the customer experience in the same way it does in the UK, it said.
Ao.com said the website is its "stepping stone" to realising its international growth ambitions. It told Retail Week in June that it would use the infrastructure it has created in Germany to open sites in the Netherlands and Belgium.
Ao.com added that the UK business has performed well in its half-year, which ends today. It said that revenue growth and EBITDA are "on track to meet our full-year expectations".
Ao.com to launch first overseas website in Germany tomorrow
1

Currently reading

Ao.com to launch first overseas website in Germany tomorrow

2