Day two's keynote address from Sir Richard Branson saw the entrepreneur talk disruption and reinvention.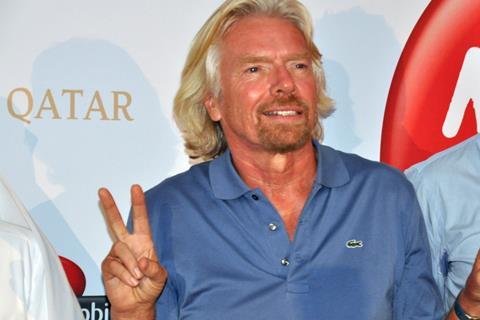 Disruption is here to stay and is the key to improving both economies and retail organisations, according to Sir Richard Branson, founder of the Virgin Group, and Matthew Shay, president and CEO of the National Retail Federation.
Both were speaking on day two of the NRF show in New York.
Speaking of the now defunct Virgin Megastores music stores, Branson noted that understanding when it's time to move on is central to survival and that if something disrupts the status quo, then moving with the change will enable businesses to maintain their relevance.
"When we saw the writing was on the wall for music retailing we looked at which of our products were selling. The mobile phone business was in its early days, so we set up a mobile phone company," Branson said.
"Gaming was in its early days, so we set up a gaming company. People who own retail stores should not think of themselves as forever retailers."
He added that retail entrepreneurs should be able to look at their operations in the round and spin off elements when there are shifts in the marketplace.
Optimistic
In the week of the US presidential inauguration, Branson was optimistic about the prospects for the world: "By 2030, most people will have more than a survivable wage and more people will be connected."
Shay adopted a pragmatic approach to the matter of disruption: "Who can be excited about disruption if it means [the market] as we know it is shattered? Yet we need disruption as it enables us to emerge stronger."
Retail and other brands needs to look for difference, Branson concluded: "Over the years, the [Virgin] brand has got stronger. Virgin is a way-of-life brand," he said.