Etailer My-Wardrobe.com has launched a virtual shopping window in Norway to coincide with its site launch in the country and is in talks to bring the concept to the UK.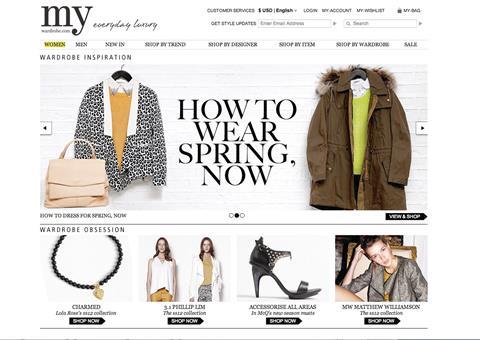 The virtual window, which went live last week as the online fashion retailer launched its first local-language site, uses Kinetic sensor technology to allow customers to browse its site.
The UK-based etailer's head of Scandinavia Kirsty Glenne said: "It's introducing new touchpoints to our customers. It offers a new, modern way to shop that fits with our customers' busy lifestyles. It's got the fun factor but it is also an important evolution."
The technology, developed by Microsoft, is showcased in the window an Oslo showroom and will remain there for at least three months.
It identifies when people are passing by and brings up instructions on how to operate it. Shoppers use hand movements to navigate.
By raising their hand against the window, product information and pricing can be viewed. Customers can then capture a QR code with a mobile device to buy the product.
My-Wardrobe.com is the first retailer to trial the technology in Europe and is in talks to launch the window both in the UK and its other international markets as it embarks on overseas expansion during the year.
Norway was chosen as the first country for its international roll-out of localised language and currency sites. My-Wardrobe partnered with existing etailer Fashion Mixology in the region last week.
My-Wardrobe plans to debut localised sites in Australia and the Middle East later this year.
The etailer is still on the hunt for a chief executive. Founder Sarah Curran is understood to want a boss to focus on global expansion while she turns her attention to user experience, creative direction and development of the brand and the site.