Interactive TV shopping is the latest opportunity to exploit in e-commerce, but retailers must act fast if they want to turn this channel into a winner.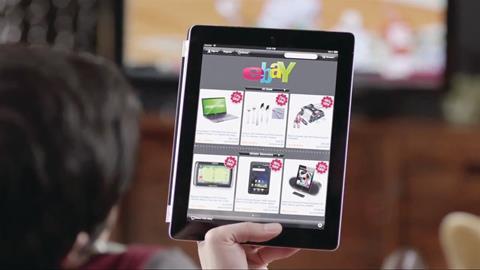 Why are we talking about it?
Interactive TV will be the most influential new technology in retail and will generate nearly £750m worth of direct sales by the end of 2014, according to research released last week by eBay and retail analyst Conlumino. Over a quarter of UK consumers are likely to regularly use the channel to shop by that time.
What is interactive TV?
It's the amalgamation of TV and the internet. Internet-enabled TV sets, at present owned by 8% of the population, are growing in popularity and ownership is likely to nearly double over the next year. Speculation has been growing that Apple is to launch its own TV in the autumn, which eBay UK retail director Angus McCarey believes will be a "game-changer". He says: "Mobile was really driven by the iPhone. It unlocked pent-up demand. Apple TV will do the same for TV commerce."
However, Conlumino managing director Neil Saunders says consumers don't necessarily need hi-tech set tops to combine TV with online, as so many people use mobile devices while watching the box. Recent research by Nielsen revealed that 24% of tablet and smartphone users regularly use their device while watching TV.
What are retailers doing?
Not much according to Saunders. In the US eBay has unveiled an iPad app to allow users to shop the etailer for items related to what they are watching on TV. McCarey says although no plans are concrete, the app will be brought to the UK. He says: "We want to be at the forefront of this new wave of technology as we were with mobile."
What should retailers be doing?
This shift is about adding more interactive content according to Saunders, who says: "Retailers should be commercialising the technology, so if you're watching a film and like a jumper, you should be able to pull up information about that jumper and be able to buy it."
To capitalise, Saunders says retailers should be developing apps specifically for the interactive TV.
Will this take a lot of investment?
It will take some investment in systems to build an app, however, Saunders says it does not need to be substantial. Additional funds may be needed to promote the channel with initiatives such as product placement.
McCarey believes retailers need to act early in developing their TV apps. He says: "People aren't going to have 50 apps on their TV, the retailers that will win will get their app available and to scale fast." He adds that content aggregator sites will do well.