The number of start-ups in retail technology is growing quickly and Retail Week is highlighting some of the best.This week, visual search platform Slyce is in the spotlight.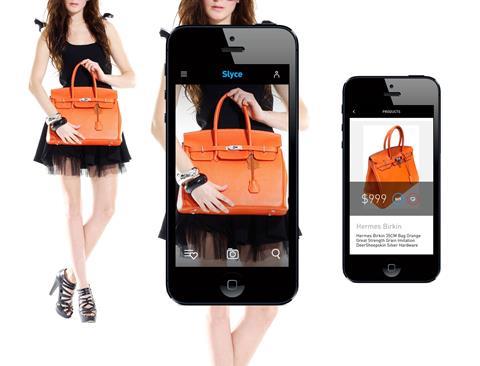 Slyce is a visual search platform that can be integrated into retailers' websites. Founder Erika Racicot tells us more.
Slyce
Founded: 2012
Investment: $27M
Retail partners: US sportswear retailer Tilly's, as well as 6 of the top 20 retailers in North America - we can't reference names as we are presently covered by NDA
Founders: Erika Racicot, Cameron Chell, Robert Kennedy
What it does:
Racicot says: "Slyce is an advanced visual search platform that integrates with retail brands and digital content providers. It gives shoppers the ability to instantly discover and purchase real-world products that inspire them, by simply snapping photographs with their smartphones or 'clicking' images on either their smartphones or desktop web browsers."
The company provides its technology to retailers, brands, app developers and digital publishers, enabling their apps to recognise products for instant purchase. It is currently working with a growing list of brands and companies as well as multiple innovative developers.
Why is it relevant to retailers?
Racicot says Slyce has positioned itself as the 'Amazon Flow' for every other retailer. "Amazon have weighed-in heavily in the visual search space, acknowledging that, with the explosive growth in m-commerce, enabling consumers to go from having a desire for a product they see in the real world, to being able to purchase that product in the most intuitive and streamlined way, is the next big opportunity in retail."
With m-commerce sales expected to reach $626 billion by 2018 according to Goldman Sachs, the scale of the market for retailers leading the mobile commerce charge is significant - as, Racicot says, is the opportunity for Slyce.
More information: