The number of start-ups in retail technology is growing quickly and Retail Week is highlighting some of the best. This week prepaid card provider Pockit is in the spotlight.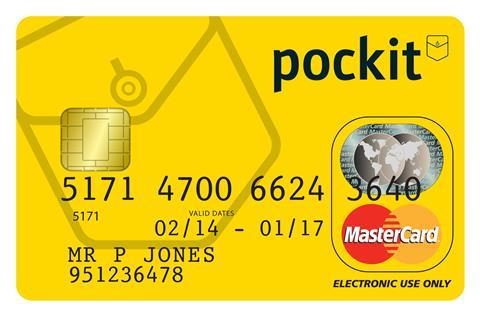 Pockit is a prepaid card provider working with the likes of M&S. Founder and chief executive Virraj Jatania tells us more.
Pockit
Founded: 2012
Investment: The company completed its first investment round of just under £1.5m in May 2014 and has secured funding from a number of high profile investors including Sir Alex Ferguson and Mark Newton Jones, chief executive of Mothercare. The business was originally funded by the Jatania family, whose fortune came from the development and eventual sale of Lornamead in 2012. The company marketed personal care brands such as Lypsyl lip balm and Vosene shampoo, and was sold for £250 million.
Founders: Virraj Jatania, Danny Jatania and Yuvraj Jatania
Retail partners: The business currently works with 50 retailers including M&S, B&Q, New Look and Halfords.
What it does:
Pockit is a prepaid card provider, offering customers an alternative to traditional banking. Chief executive Virraj Jatania said: "Many people do not have a bank account and deal predominantly in cash which prevents them from shopping online. Pockit allows you to load cash at 28,000 PayPoints on the high street." The card allows shoppers to spend online and offline, and is available to people to can't access mainstream financial services such as credit and bank accounts.
What problem for retailers does the technology solve?:
Jatania says Pockit opens up a community of underserved and underbanked consumers to retailers' online businesses. It also gathers data on these shoppers, and helps to retain them through a cashback scheme.
More information: