Retail success depends on staying relevant, but it's been a long time since any single retailer conquered the Herculean task of attracting all types of customer in one format.
So where should retailers concentrate their efforts in order to drive growth? At a recent meeting of the KPMG/Ipsos Retail Think Tank we discussed this in more detail.
Should retailers focus on winning the 'grey pound'?
Maureen Hinton, global research director at Conlumino, pointed out: "There are more people aged 65-plus in the UK population than 16- to 24-year-olds, so the total spend is much greater; in clothing £6.7bn against £6.1bn."
Added to this, Martin Newman, CEO of Practicology, commented: "Structural issues in the economy mean that a substantial amount of the country's wealth is concentrated among the older generation, particularly due to the rise in the value of their homes".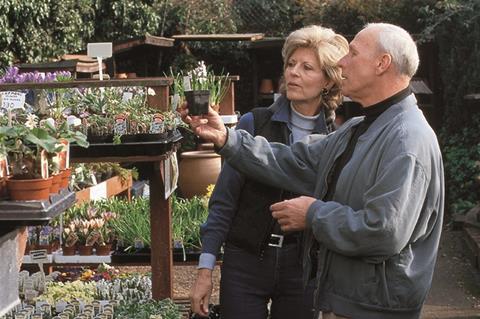 However, the fundamental problem with going after 'silver surfers' is not related to the amount of money they have to spend, but what they choose to spend that money on. Health products and home maintenance are the only two categories in which the senior consumer spends more per person than the average UK household. That offers very few retailers scope for success.
Or will it be millennials that drive growth?
James Knightley, senior UK economist at ING, suggested: "Much of the analysis regarding millennials has focused on their struggles. Burdened by student debt and high housing rents, and faced with a more challenging jobs market than many before them, they are less financially secure."
So does it really make sense for retailers to pin their hopes on this demographic in order to drive growth?
Yet millennials are having a profoundly disruptive influence on retail, not only by dint of their sheer spending power but also because of the way they buy. This demographic are not consumers in the same way their parents are – opting to rent, not own; share, not hire.
Added to this, the use of price comparisons, the ability to get more product information and a greater focus on reviews means millennials are more knowledgeable, and arguably more demanding, than older generations. And what they demand is a seamless shopping experience, whether interacting with a retailer in a digital or physical sense.
As such, retailers need to embrace the disruption millennials are triggering. If they choose not to, they are at risk of losing the consumers of tomorrow.
So is it possible to win with both?
The good news is what older customers want may well appeal to younger generations too, and vice versa.
Jonathan De Mello, head of retail consultancy at Harper Dennis Hobbs, pointed out: "While traditional millennial marketing might not resonate as strongly with the older generations, they certainly do not feel old, or want to be marketed to or sold products in a way that makes them feel old… Greys are also increasingly technology savvy, with nearly 90% shopping online using a laptop and circa 50% owning and using a tablet for shopping online."
So, ultimately, future retail success lies in being able to adapt to the millennial way while making this change appear only an evolution, rather than revolution, to the silver surfers.
My prediction, however, is that the generation behind the millennials is one retailers should keep an eye on: Generation Z and maybe even the children of the millennials, who will no doubt demand, shop and spend in whole new ways.
With this in mind, agility will be key, so those retailers who adapt to remain relevant to – and maybe even stay one step ahead of – their customers will be the ones that succeed.
David McCorquodale is head of UK retail at KPMG