Retailers may believe they have finally got to grips with the world of online retail, but now is the time to wake up to the opportunities of ecommerce version 2.0.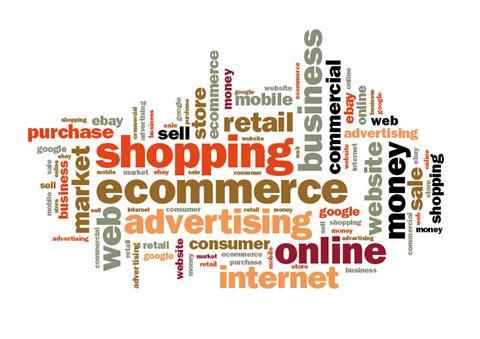 Research from OC&C and Google has found retailers are passing up an estimated £1bn in revenues by choosing not to sell advertising space on their websites to third parties.
But approaching online advertising with the same mindset as a newspaper or magazine, retailers could potentially open up a lucrative new revenue stream.
Asda is one of the few UK retailers making early strides in the area by selling online ads across its websites.
Nick Bamber, head of digital media and innovation at Asda, has ambitions to transform the grocer into a media owner that could compete with a national newspaper or web giant.
"Our vision is to be seen from a credibility perspective as a publisher like The Guardian or media houses like Google or Facebook so we can deliver ad solutions to advertisers," says Bamber.
"We have quite a long way to go yet but that's the journey I would like to go on."
Once they have established their credibility, the scale of retailers' web traffic should speak for itself when it comes to luring advertisers.
OC&C estimates £1bn is up for grabs because retailers' ecommerce sites receive more than twice the amount of traffic as news sites, but receive around a third of the revenues from online advertising.
Research reveals UK retailers receive an estimated 7.5 billion page views a month and make £150m in advertising from that traffic. In contrast, news websites make approximately £400m in digital media revenues, but draw 3 billion page views a month.
Unique data
Another opportunity for retailers to grab advertising revenue from publishers lies in the distinct types of data held by ecommerce sites.
"Retailers have a different data set from publishers," says Bamber. "If users have logged into our sites we know about their purchase history. To put a really targeted ad in front of the consumer has inherent value to both the consumer and advertiser."
As an example, Bamber says that if Asda knows a customer has bought breakfast tea bags on its site previously, the grocer could serve adverts for a new Tetley or PG Tips product to that same user.
Amazon has already been doing that to great effect and has led the way when building an advertising proposition based on its ecommerce data.
Amazon made $609m (£402m) in ad revenue in 2012 and it is estimated it was on course to sell almost $1bn (£660m) in adverts last year.
Three factors have held retailers back from throwing themselves into digital advertising with full abandon, according to OC&C partner Anita Balchandani.
Cannibalisation fears
They are "concerned about cannibalisation, the customer experience fear-factor and low levels of awareness".
Cannibalisation concerns arise because retailers believe advertising could send traffic away from their ecommerce sites, while customer experience concerns derive from worries advertising on the sites will be "dilutive" to the user experience.
Balchandani also observes that awareness of the potential of online advertising is much lower in the UK than in the US.
"Eight out of the top 10 US retailers including Target are pursuing a meaningful on-site monetisation strategy," she says. "In the UK it is two out of 10 – just Amazon and eBay."
Although UK retailers have been slow to cotton on to the opportunities, Google strategic partner lead for ecommerce Henry Eccles believes that is changing.
"We are starting to see retailers slowly wake up to the opportunity and we are now looking at ecommerce 2.0," says Eccles.
"The first challenge for retailers was taking the core retail experience offline and bringing it online. Version 2.0 is actually being able to understand online is a totally different environment and offers different opportunities beyond just the transaction."
Bamber believes online advertising presents big merchandising opportunities because it has none of the constraints caused by in-store physical infrastructure challenges.
To illustrate his point Bamber says that online retailers can merchandise all the ingredients for a barbecue – spices, marinades, frozen products and ice creams – in one place, but that would not be possible in a store.
Such an offer allows retailers to squeeze more money out of their online propositions by charging suppliers for the privilege of merchandising their various products together.
"We don't charge much for delivery so we are forced down the route of getting more money from suppliers," says another retailer. "It is hard to see how we are not going to have to drive more money from media in the future."
Opening up to non-core advertisers
Advertising on retailers' websites need not be limited to suppliers' products. Bamber says Asda is opening up its advertising platform to "non-endemic suppliers", which he defines as advertisers outside its core supplier base.
That means Asda is allowing non-competing businesses such as Sky, the AA and TalkTalk to advertise on web properties including its Asda Price Guarantee and Store Locator.
"It is finding the right companies that have the right match for our customer base," says Bamber. "We are not in it to disrupt our customers, we are trying to provide a value-add."
The threat of online advertising cannibalising sales was a subject that eBay grappled with when it first launched its advertising business.
EBay director of ad sales Phuong Nguyen says data shows that the ad revenues it has generated have outweighed ads which negatively affect transactions by driving traffic away from the site.
"Without that data we would have never squashed the emotional debates around whether advertising is good or damaging to the business," says Nguyen. "Data takes all the emotion and hopefully a lot of politics out of decision-making."
Protecting customer data
Another issue that spooks retailers when it comes to running advertising on their sites is concern about a backlash from customers about how their data is used.
Thomas Cook has been acting as a media owner by running ads on its site. The travel company's head of media and partnerships Stuart Adamson says it would never sell its cookie data to a third party.
"A lot of companies, including most media owners, will sell the cookies but we won't do that," says Adamson. "What we will do is use the data across those cookies to retarget relevant advertising for our tourism partners."
Adamson says Thomas Cook pursues this policy because it is "highly protective" of data as part of its philosophy of placing the customer "at the heart of everything we do".
Nguyen has issued a rallying cry to the industry and envisages a time in the future when the idea of "retail media" is as commonplace as social media.
"Retail media has every much a right to be integral to every marketing plan as social media," says Nguyen. "It is where consumers go to open their wallets and think about shopping, to do research and find inspiration."
It is certainly a compelling argument, but it is still hard to envisage a time when Asda is taken as seriously by advertisers as The Guardian or Facebook. However, with £1bn up for grabs, a retailer would be foolish not to make a foray into becoming a media owner. Fortune favours the brave.