Maternity retailer Mamas & Papas to open 90 stores in China over next five years to tap into hunger for Western brands.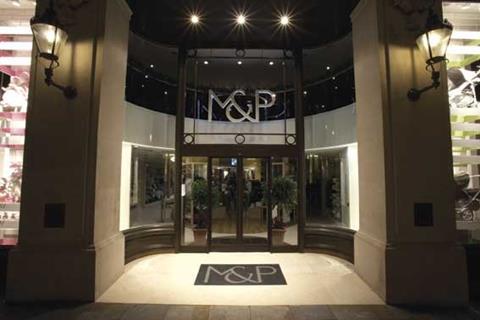 Pressure is mounting on Mothercare's crucial overseas business as UK rival Mamas & Papas plots a move into China, where it plans to open over 90 stores within the next five years.
The China entry, carried out with franchisee Zero to Seven, is the biggest concentrated programme of store openings in Mamas & Papas' 30-year history. It will open a combination of standalone stores and shop-in-shops and is developing a fully transactional Chinese website, due to go live next year.
Mamas & Papas will launch in the country in December, taking a 3,229 sq ft concession in one of Shanghai's largest department stores, Nanjinulu Baodaxiang.
The move will heap pressure on struggling rival Mothercare.
The news comes as US giant The Children's Place gears up to take on Mothercare in the Middle East, its second biggest territory outside the UK.
Accelerating international expansion is a key plank in Mothercare's turnaround plan with new chief executive Simon Calver identifying China, where it has 22 stores, as a "significant opportunity". Mothercare aims to add between 50 and 80 stores per year to the Asia Pacific region to help halt falling group profits.
Mamas & Papas deputy chief executive Tim Maule told Retail Week: "Mothercare is our obvious competitor there, along with its franchise partner Good Baby, which also runs local Chinese brands."
Seymour Pierce analyst Freddie George said the move could spell trouble for Mothercare. He said: "If it's not careful it could lose its fantastic position overseas where it has had little competition [from Western brands]. Much like the UK, someone will come in and do it better."
China is the latest step in Mamas & Papas' aggressive international expansion programme. During 2012 it has debuted in Russia, South Africa and Lebanon.
Maule believes the maternity retailer's international business will be bigger than its UK arm in the next two to three years.
He added he is confident the Mamas & Papas offer will resonate because of the brand's popularity with Chinese tourists visiting its London stores. He said: "There is a growing middle class in China that wants to buy Western brands. It's essential that we're there."
The retailer has already employed Chinese speakers in its Regent Street flagship to deal with the influx of tourists visiting the shop.