Fashion retailer Thomas Pink has deployed the Acuitas Digital Internet of Things platform at its New York store on Wall Street.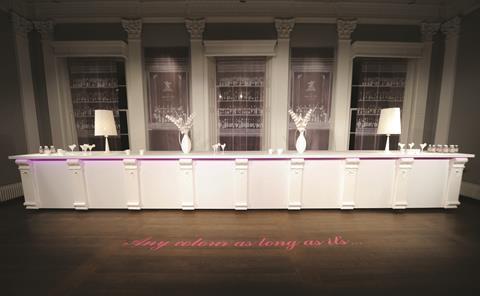 The platform will track the movement of merchandise and people around the store in real-time, predict shopper behaviour using big data analytics and provide a foundation for real-time interactive in-store experiences.
This will help Thomas Pink personalise customer service, optimise store layout, improve employee workflows, reduce cost, and grow sales.
The Acuitas Digital solution is offered worldwide by BT and brings together components powered by the Intel® Responsive Retail Sensor, in-store analytics by RetailNext, software by SATO Global Solutions and RFID tags by Nexgen, underpinned by BT's Cloud of Clouds.
Thomas Pink marketing director Alex Field said: "The Acuitas Digital solution will give us the insight to ensure that we have the right products, in the right place at the right time, all of the time.
"This is fundamental to delighting our customers and delivering great new digital experiences to the store. We're incredibly excited about how it will transform the store for our people and customers.
"It will bring our digital store strategy to life and will show how it can become a real driver of growth."