River Island's information boss reveals what's involved in the fashion retailer's major business transformation in the digital age.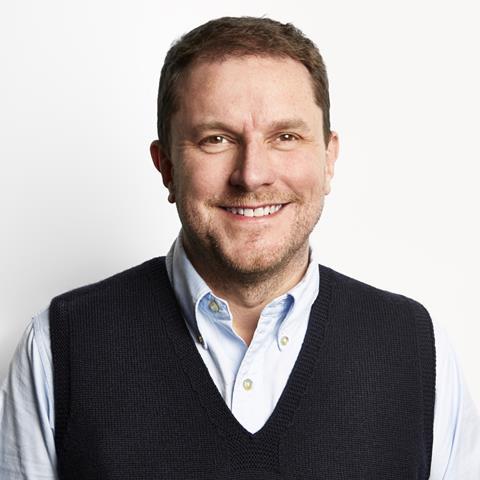 How has changing customer behaviour impacted your business?
The way we interact with customers is changing at a dramatic pace, creating lots of challenges within our organisation. We're continuously evolving having been built on the backdrop of stores for 65 years.
The wholesale business has grown, we have a franchise business and a digital business. 50% of our customers use the website as a browsing tool before making a purchase and we have more than three million visitors per week.
Mobile transactions account for half of our online sales. We operate eight dedicated channels in five currencies and deliver to more than 120 countries. Customers are changing and wanting to have digital relationship with the brand. People are used to having things smooth and crisp across different devices.
What role does social media play in customers' new digital relationship with River Island?
Social media is a two-way conversation with a retailer. On social media we have 17,000 views per story on Snapchat; 1.3 million Instagram followers; 366,000 followers on Twitter; and more than three million Facebook followers. We're not just presenting information to customers – we're now having a conversation with them.
Social became an extremely big trend in very short space of time. It's about gaining information about customers, and starting to buy through this channel. We're in new territory.
How important are stores to River Island's transformation strategy?
All of a sudden the digital journey is going into the store. People are interacting with the store in a very different way. We've reacted to this – we've done things such as click-and-collect, which has reached 30% of products being collected in store. Customers are also able to scan products in store using RI's app to see availability.
One of the biggest changes is arming our staff with the technology to deal with this situation. We rolled out handheld and tablet devices to optimise sales and service, and to build store associates' confidence. We use our own website to help them up sell.
How are you driving forward omnichannel transformation at River Island?
We're putting a lot of effort into having a slick journey across all devices. But it's putting stress on our central systems. We're changing these to support our digital ambition, with Oracle technologies playing a key part in our transformation. We have deployed Oracle Financials and Oracle Human Capital Management and we've put in Oracle Endeca and are in the process of putting in Oracle Retail.
"The scale of change involved was huge. It was like doing open heart surgery – changing the way people worked to service these channels"

Doug Gardner
It's a big process change going on because we're changing most core systems. There are lots of challenges – different channels have different requirements.
The scale of change involved was huge. It was like doing open heart surgery – changing the way people worked to service these channels. Hundreds of people's jobs were being changed – getting it wrong could be disastrous. There's no right or wrong answer, it's unchartered territory.
Changing the way people work is the biggest challenge we face. But the benefits included faster, more efficient ways of working, more detail, better planning such as business intelliegence, location, currency, and margin management.
Doug Gardner was interviewed during the Oracle Retail Exchange in New York