Fat Face boss Anthony Thompson said clothing prices will rise to offset post-Brexit currency fluctuation and sourcing models will change.
"The biggest impact [of Brexit] is the weakening of the pound. It will impact clothing prices in spring. Anyone that says they are absorbing it is speaking nonsense," he said.
"It will change the model [for fashion retailers] and where people source clothes," he said. Thompson said Fat Face had already moved some production to Portugal.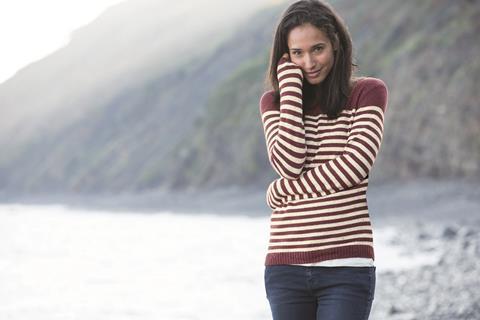 Thompson's comments echo Next boss Lord Wolfson, who said this morning that he expected cost prices to rise by 5% in 2017.
The Fat Face boss said that the market had been "volatile" post-Brexit vote and the market had been "very discount driven".
Profits dip as Fat Face invests in growth
Fat Face full year EBITDA dipped 8.2% to £33.5m over the year as it invested in IT and a new distribution centre to power its growth.
Total sales jumped 7.4% to £220.7m in its year to May 28.
Thompson said: "This has been a year of investment and transition for the business as we opened new stores internationally and delivered key infrastructure projects to support future growth."
The lifestyle retailer invested £10.1m in CAPEX projects, including the construction of its new 120,000 sq ft Dunsbury Hill Farm distribution centre in Portsmouth, which will open in the fourth quarter of its current year.
Thompson said the warehouse was the "biggest single investment" in Fat Face's history.
"We're at capacity at our Havant distribution centre. Ecommerce is a more space-hungry operation. When we get to peak we're creaking at the edges," he said.
Thompson said that the new distribution gave it "oodles of capacity" to enable it to open new stores. "It will serve us for at least 10 years," he said.
Growth plans
Fat Face – which opened 12 UK stores last year – plans to open five-to-10 new UK shops a year over the next five-to-10 years.
The retailer made its debut in the US last year. It has launched a website and three stores and has signed for two further branches.
Thompson said there is an opportunity for Fat Face to expand across Europe, although it is likely to do this via wholesale in the short-term.
Ecommerce was the star-performer over the year. Online sales increased by 20.6%, and now accounts for 18.1% of overall sales. Thompson said he expects this to rise to 25% of Fat Face sales in the next five years.
Fat Face is changing the look of its website in October, but Thompson said he is planning a full revamp next year.