Handmade cosmetics retailer Lush has opened its first in-store spa as it revealed group pre-tax profit soared 89 per cent to £19.4m.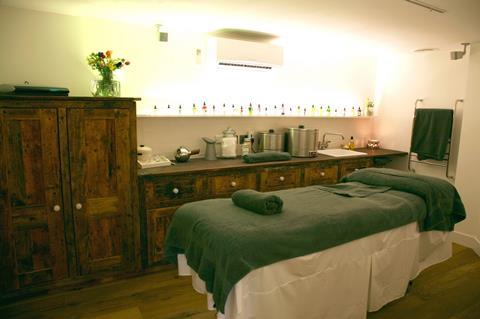 The retailer opened a Lush Spa at its King's Road store in London last week, with an initial offering of about 12 treatments. The retailer also has planning permission for spas in Kingston upon Thames, Dorset, Leeds and Cardiff, and wants a total of six this year.
Lush chief executive Andrew Gerrie said: "We wanted to be able to expand the Lush brand to offer experiences, and the move also allows us to develop products that are specific to the spa."
The spa is based on synaesthesia, the way some people perceive sensations joined together, such as seeing letters of the alphabet in a range of colours or hearing music as texture. "The spa is focused on experiences and we have products that are connected to specific words," explained Gerrie.
For the year ending June 30, 2008, Lush increased its turnover by 28 per cent to £153m. For the first nine months – to the end of March – of the current financial year, turnover is 18 per cent ahead of the previous year.
Gerrie said: "The current period is much more uncertain but we're still pleased with our numbers. It's a tough environment, though, and there will be more uncertainty to come. We expect a slower growth rate than last year."
The retailer's ethical stance in being "as transparent as possible" is winning customers, Gerrie added. "Shoppers want to know how we make things and are definitely engaged more than ever in what we do. Our customers are very interactive and we're happy to show them everything."
Lush is continuing to roll out the new look it debuted at Westfield London last year. Online sales are also increasing at about 25 per cent year on year, said Gerrie.