John Lewis sales jumped 3.7% to £89.1m in the last week of Clearance, driven by bumper audio sales.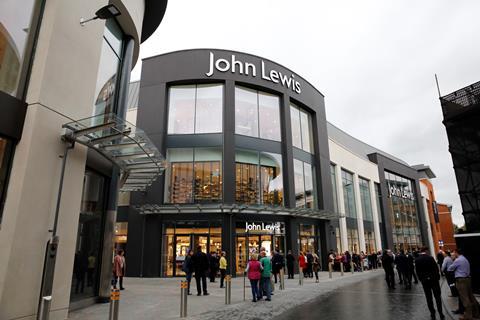 Audio and smart home product sales surged 28.4% in the week to January 14, which the retailer said was largely down to the popularity of headphones.
This contributed to a 6.9% sales rise across electricals and home technology, which was the department store's strongest category.
Sales in home were up 3.8%, driven by Clearance, while fashion sales dipped 0.1%.
Cold weather and health kicks drive Waitrose sales
Sales, excluding fuel, rose 2.7% to £122.5m at Waitrose over the week. The cold weather influenced shopping patterns at the grocer and led to a spike in hot drinks, ready meals and soups.
Waitrose said the January health kick was in full swing, with lots of fresh produce and fish being bought – including 9% more salads, 20% more avocados and a strong demand for its 'Fish Friday' promotion.
Despite the 'Dry January' movement, Waitrose reported a 5% rise in wine sales over the week, although it did say many customers were choosing low-alcohol and alcohol-free wines.
Customers were also snapping up Waitrose's half-price offers to stock up cupboards, with particular demand for cleaning and laundry products to freshen up homes at the start of the year.