JJB Sports' new store model has won the support of key supplier Nike, which will bring new performance product into the retailer's stores.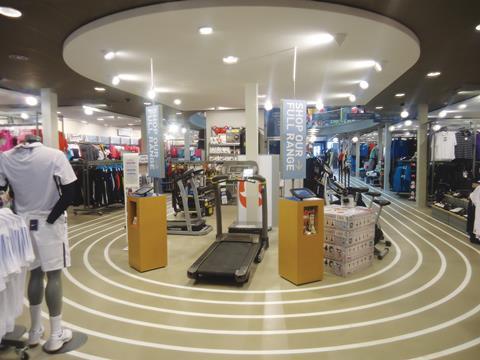 Nike is among the throng of suppliers to have visited the new shop in Broughton, Cheshire. The format is central to JJB's turnaround plan.
JJB chief executive Keith Jones said Nike's management was "blown away" by the changes in the store. He said: "Having seen it, they see an opportunity to give us access to products that we haven't had access to before. It gives us a chance to tell a different Nike story."
The product is critical to JJB's turnaround, which involves repositioning itself as a performance sportswear retailer. The new store environment, and product mix, is designed to set out that vision.
The retailer intends to refurbish 60 stores in the next 18 months with 25 pinpointed for the revamp this year. Top brand Adidas has also provided JJB with a loan of up to £15m to invest in the store overhaul programme but the retailer is also seeking buy-in from its other suppliers in order to widen its range.
Jones said: "We've said what we're going to do but in many ways haven't had the opportunity to work alongside our supplier partners. Now, ahead of the programme, this is the opportunity for them to give us their view and express an interest in supporting us with product or collateral."
The retailer aims to boost the quantity of exclusive product in-store along with its own-brand offer. In its last financial year exclusive and own-brand product accounted for 6.7% of the sales mix.
The changes come following a £30m cash injection by US sporting giant Dick's Sporting Goods.
Investment in the embattled retailer will help fund its turnaround, which is expected to take between three to five years. In its full year to January 29, JJB made a pre-tax loss of £101.1m, including a one-off £47.2m exceptional charge, linked to its CVA.