Japanese ecommerce giant Rakuten has bought a stake in online discount provider Fanli as part of the etailer's plans for global expansion.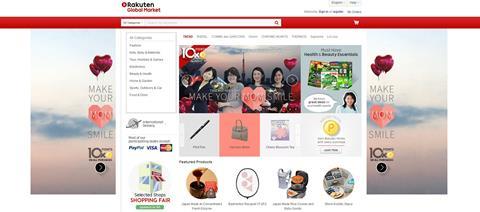 The stake in the Chinese online discount platform, which Rakuten has said is less than 10%, is part of the Japanese etailer's ongoing drive to become a multi-faceted international online retail platform like Amazon.
Rakuten's stake in Fanli follows its acquisition of American ebook company Overdrive last month for £275m. The Japanese etailer also acquired Canadian ebook company Kobo for £211m in 2011 and mobile messaging platform Viber in February for £604m.
Rakuten has not revealed the specific size or amount it invested in Fanli, although a statement from the online retailer valued Fanli at £670m.
Rakuten has announced that Kevin Johnson, the chief executive of American online discounter Ebates, which Rakuten acquired last year for £670m, will join Fanli's board of directors.
Fanli was founded in 2006 and is based in Shanghai. It provides a retail platform for discounted third-party products from retailers including Alibaba and Apple. The Chinese online discount company has 70 million members at present.