Astute diversification has ensured the steady growth of the sportswear retailer's empire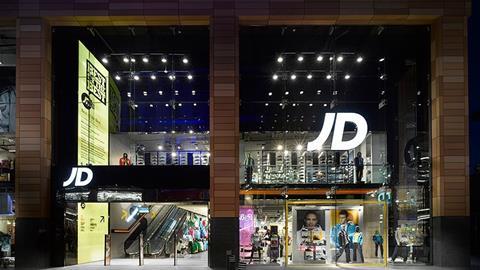 Sportswear retailer JD Sports fought off competition from Sports Direct to snap up struggling outdoors retailer Blacks Leisure this week.
JD has been building itself an empire for some time now. In the past year alone the group picked up branded menswear retailer Cecil Gee from Moss Bros, Irish sports retailer Champion and took a majority stake in Spanish sports specialist Sprinter.
JD shares many synergies with Blacks. Both retailers sell branded goods and have a portfolio of own-brand lines, and JD's majority shareholder Pentland, owner of brands such as Berghaus and Hunter, also held a 5.9% stake in Blacks.
Thwarted Blacks suitor Sports Direct, formerly the major shareholder in the outdoor specialist, also has a 12% stake in JD.
It is not the first time JD has done business with Blacks. In 2002 it bought Blacks' sports and fashion division, made up of sportswear fascia First Sport along with 24 AV men's leisurewear outlets plus two under the embryonic Pure Woman lifestyle fascia, for £52.3m.
JD originally planned to operate 183-store First Sport as a standalone fascia, as it aims to do now with the Blacks and Millets shops. However, it proved unsuccessful and led to far more store disposals than originally planned. The remainder were converted to JD and others were closed down.
The Blacks acquisition adds to JD's growing portfolio of fascias. JD, which was set up by John Wardle and David Makin in 1981 as John David Sports, is split into two divisions: sports and fashion.
It first diversified into fashion in 2004 when it acquired the branded menswear chain Scotts, which targets the affluent male consumer with brands such as Duck & Cover, Henri Lloyd, Firetrap and Penguin.
It bolstered that with the purchase of young fashion retailer Bank in late 2007. The acquisition led to sales densities at its fashion division moving up to about £500 per sq ft, as well as improving sales and profitability per employee.
After making losses, Scotts entered the black in its 2009/10 financial year with a profit of £300,000 while also that year Bank made a profit of £3m on sales 25% higher at £82.6m. Both fascias posted further uplifts in 2010/11.
JD's sports division accounts for 70% of revenue. The eponymous chain, which operates from 350 stores, forms the bulk alongside Champion, footwear retailer Size?, Sprinter and French sportswear chain Chausport.
The group's move into fashion coincided with its core sports chain JD becoming more trend-led. The retailer has differentiated itself from its two main rivals Sports Direct and JJB Sports to carve out a niche in the fiercely competitive sportswear market, and now focuses on fashion-led leisurewear and streetwear. The appeal of its lines was evident when stores were targeted during last summer's riots in English cities.
As well as its retail portfolio JD has a stable of own brands, which has proven to be a jewel in its crown. It has invested in developing own-brand merchandise – it owns brands including Duffer of St George, Canterbury and KooGa Rugby – to drive gross margin.
JD has its sights set on international expansion, which it stepped up with its Sprinter acquisition in 2011. The group will open stores under the JD fascia in Spain from spring of this year with initial openings focused on metropolitan areas.
It intends to work with the Sprinter team, which has knowledge of the territory and an existing distribution network.
The retailer has adopted that strategy in France, following its Chausport acquisition in 2009.
Its initial stores in Lyon, Lille and Evry have performed ahead of expectations and it plans to expand through a combination of new store openings and conversion of Chausport outlets.
What with continued international expansion ambitions, turning around the ailing Blacks business and weathering the economic malaise in the UK, a busy year lies ahead for the JD management team led by chief executive Barry Bown and chairman Peter Cowgill.
Good sports
Results for last financial year ending January 29, 2011
Pre-tax profits up 28% at £78.6m
UK retail sales up 8.9% to £763.5m
UK retail like-for-likes up 3.1%