Ofcom has launched a probe into two TV shopping channels over claims that shoppers are being misled by sales offers.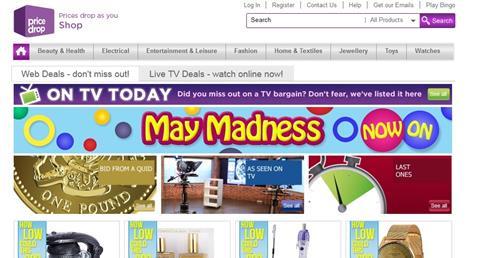 The TV regulator Ofcom has launched an inquiry after 27 complaints were upheld against Bid TV and Price Drop TV, both owned by Sit-Up Ltd.
The claims of its TV presenters are under the spotlight after the Advertising Standards Authority said that Sit Up had failed to put a stop to giving misleading information. For instance, a watch made in China was in fact presented as if it was made in Switzerland.
The channels specialise in presenting products which start off at a high headline price and are then gradually reduced to tempt viewers into buying. TV presenters play a starring role in creating excitement around the product.
The ASA said: "Since January 2012 there have been 27 ASA rulings against Sit-Up Ltd. We are concerned that that number of misleading ads creates an on-going and cumulative risk of financial detriment to consumers."
Sit-Up Ltd told the newspaper: "We have made significant and continuous efforts to improve our compliance performance and procedures."