Joseph Wan has led Harvey Nichols through more than two decades of recessions, turnarounds and global expansion. As he prepares to step down today he talks to Retail Week.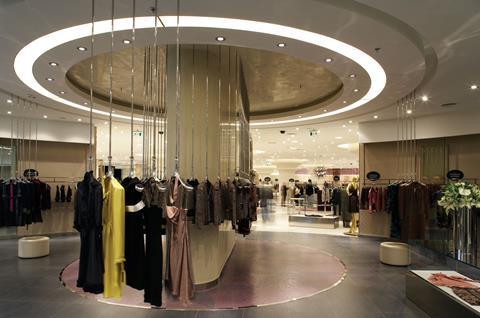 Joseph Wan is one of the longest-serving chief executives in retail. But as he prepares to call time on his 22 years at Harvey Nichols today he is feeling reflective and somewhat philosophical. "This is a life journey, isn't it?" he says. "Sooner or later you get to a certain station and you get off to start your next chapter in life."
Wan is in a contemplative mood during his farewell interview with Retail Week. His time at Harvey Nichols, during which he has navigated a turnaround, two recessions, an IPO, a delisting and global expansion, has left him worldly wise and prepared for any challenge.
When Wan arrived at an embattled Harvey Nichols in 1992, it was only meant to be for a five-year stint.
He was tasked by the department store's new owner, billionaire Hong Kong businessman Dickson Poon, to turn around an ailing business.
"I did not need five years," says Wan. "We were able to turn around the company in less than 18 months. I arrived here in mid-August 1992 and we very successfully floated the company in April 1996. I achieved the total thing in three-and-a-half years."
Wan converted Harvey Nichols from a past-its-prime department store to an Absolutely Fabulous fashion mecca where Edina and Patsy of the iconic BBC sitcom regularly worshipped.
Some might ask why he stayed on so long after achieving such a remarkable feat in his first few years. But for Wan, it is all about delivering on his promises.
"It was a successful IPO. The subsequent delivery of opening all these stores proved that it wasn't just talk, it was deliverable. That also gives me substantial satisfaction," he says earnestly.
"I did not need five years. We were able to turn around the company in less than 18 months"

Joseph Wan, Harvey Nichols
Lehman and the luxury sector
But it has not all been smooth sailing along the way. The economic crisis irrevocably changed the luxury sector. Wan joined Harvey Nichols at the tail-end of the early 1990s recessions and endured the slump that followed the September 11 attacks. But for him, no trial has been as tough as the collapse of Lehman Brothers in 2008, which played a major role in the unfolding of the global financial meltdown.
"Five years after, who can claim we have a strong recovery? Nobody. All the western economies have huge deficits," he says.
Acting quickly in the wake of Lehman's fall was vital for Harvey Nichols, says Wan.
"I was in New York during the week when Lehman collapsed," he recalls. "As soon as I heard the news, I called the buying office back in London and told them to cancel all stocks and return as much as we could.
"I saved the company from disaster but still we ended up with a high level of inventory."
Wan says retailers are still feeling the effects of the disaster now and dismisses talk of the luxury sector being insulated from economic troubles. He says a "feel-good factor" is needed to prompt people to truly splash out, which is in turn needed in order for luxury retailers to thrive.
"Before Lehman's collapse, customers walking through our doors could easily go out requiring our assistants to carry their bags. Similarly, in [Harvey Nichols'] Oxo Tower restaurant, we would sell cases and cases of very expensive vintage wine - and I mean several thousand pounds per bottle.
"But now, five years later, never mind immediately after, we don't believe in the last 12 months we've sold more than a case of those wines."
Survival of the fittest
Wan thinks the luxury landscape has changed and retailers must accept that fact and adapt, rather than hope that the good times will return.
In another observation, Wan says: "Evolution has taught us a very good scientific theory. It is not the strongest that will survive, it is the fittest that will survive.
"Strongest is the dinosaur, the fittest is whatever can adapt to changes. The way I have been leading my people is by recognising change and examining what we need to do to adapt."
Adaptation has been fundamental to ensuring Harvey Nichols did not become the dinosaur of the luxury sector. Wan and his team have worked hard to broaden its appeal to compensate for the dwindling spend by high-end shoppers.
The luxury consumer is now shopping across designer and high street stores. Upscale retailers such as Harvey Nichols have adapted to offer customers the hottest fashion regardless of price points.
The retailer is also plotting an own-label division to help widen its appeal. Wan says private label would be for "totally different customers" and would give it the flexibility to be as broad in price point and fashion orientation as might be necessary.
The globalisation of luxury fashion
One of Wan's greatest achievements has been broadening Harvey Nichols' appeal by expanding its store estate and capitalising on the globalisation of luxury.
Despite its long history, Harvey Nichols consisted of just its Knightsbridge flagship when Wan arrived. It now has 14 stores, seven of which are outside the UK. A fifteenth, in Baku, Azerbaijan, is slated to open later this year. Wan says more openings are likely to be revealed in the next 12 months.
Harvey Nichols is not alone in its overseas interests. Wan says the business plans of most luxury brands have shifted because their traditional western markets are not presenting them with the same growth opportunities.
"If you ask whether they want to open another store in Paris or London, they say no, it's not a top priority. But a store in Beijing - yes, absolutely. They're all looking to Russia, to China. All the investment has moved to there," he says.
Wan predicts that the changing luxury landscape will bring about consolidation in the sector. "There will be winners and losers who will either die, or if people think there is an opportunity to turn them around they will swallow them up."
Wan will leave Harvey Nichols firmly in the winners' camp. His legacy is revitalising the Harvey Nichols brand and growing it both at home and overseas.
"[luxury brands] are all looking to Russia, to China. All the investment has moved to there"

Joseph Wan, Harvey Nichols
And it is overseas where Wan's next adventure will be. Before he starts a portfolio career, he is planning to spend his first long break in 22 years travelling around Continental Europe with his wife.
"We'll revisit those places we've visited before as tourists but this time, because I'm not working, we have the luxury of being able to stay in a particular place for much longer to understand the way of life.
"You can sit there, have a coffee and watch people passing by. It's very different from hopping on and off a bus to see tourist attractions."
That will give Wan some more time to ponder culture, business and life.
But as he steps down and former Burberry chief financial officer Stacey Cartwright replaces him as chief executive, how will Harvey Nichols cope without him?
Just fine, says the philosophical Wan. "Nobody is indispensable. The more knowledge you have, the more you feel inadequate because you know there is so much more you don't know. I'm just a tiny drop in the ocean."
Luxury in the multichannel age
Despite the economic highs and lows Wan has experienced in more than two decades in charge of Harvey Nichols, it is embracing multichannel that has been his greatest challenge.
Wan believes it is more difficult for established luxury players to replicate their business online than for start-ups to create something new.
"If you start from scratch, people don't know what to expect," he says.
"The challenge comes when you've been operating a luxury business with a flagship store in Knightsbridge. People come to know what to expect."
However, Wan views online as a great opportunity. He says: "There is nothing stopping us through our online store from creating 'the world of Harvey Nichols', resembling the Mall of America - the largest shopping mall in the world.
"Nothing is stopping us from selling the most exclusive yachts, private jets, antiques, fine wine or at the same time, to have fast and younger fashion."
Harvey Nichols has invested in multichannel, increasing its team from just six people two-and-a-half years ago to nearly 50 today.
When the retailer relaunches its website in the next couple of months it will become evident whether the 'world of Harvey Nichols' has yet become a reality.
Harvey Nichols timeline
1831 Founder Benjamin Harvey launches a linen shop on the corner of Knightsbridge and Sloane Street in London.
1880 The present Knightsbridge flagship is constructed.
1919 Harvey Nichols is bought by Debenhams.
1985 Burton Group acquires Debenhams, including Harvey Nichols.
1991 Dickson Concepts (International) Ltd buys Harvey Nichols from Burton Group.
1992 Joseph Wan joins Harvey Nichols as chief executive. The fifth floor undergoes a major refurbishment with a new restaurant, bar and food market.
1996 Harvey Nichols lists on the London Stock Exchange. It launches The Oxo Tower Restaurant on London's South Bank and opens its second store in Leeds' Victoria Quarter.
2000 Harvey Nichols' first international franchise opens in Saudi Arabia, operated by development group the King Faisal Foundation.
2001 Harvey Nichols' first small-format store opens at the Mailbox in Birmingham.
2002 Harvey Nichols opens its first Scottish store at St Andrew Square, Edinburgh.
2003 Harvey Nichols is taken private. A fifth UK store opens in Manchester.
2005 Stores open in Hong Kong and in Dundrum near Dublin.
2006 Dubai and Istanbul stores open.
2008 Harvey Nichols in Bristol becomes the group's sixth UK department store.
2010 Harvey Nichols' second Turkish store opens in Ankara.
2011 Harvey Nichols opens its 83,000 sq ft Asian flagship in Hong Kong, the second store there.
2012 Harvey Nichols opens a Kuwait store and its beauty-only Beauty Bazaar store in Liverpool.
January 2014 Former Burberry chief financial officer Stacey Cartwright is announced new chief executive, starting on February 17.
March 31, 2014 Joseph Wan officially steps down.