Retail casualties expected as heavy discounting hits margins in the golden quarter.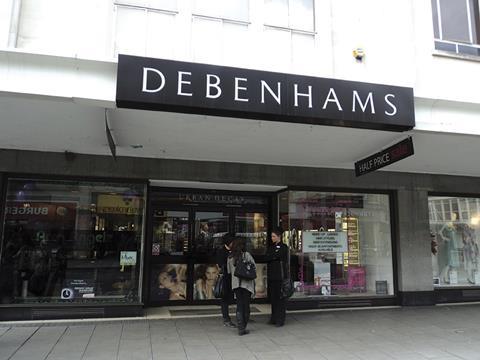 This Christmas is tipped to be the most promotional since the height of the recession as retailers battle it out in the fight for depressed consumer spend.
Debenhams drew the first blood in the race for festive spend on Wednesday, launching its five-day 'Christmas Spectacular' Sale. It is the department store's deepest discounting event ever, with 40% off lines in a range of categories including jewellery and womenswear. It is likely to trigger further promotional events across the high street.
Deloitte partner Jason Gordon said he expects promotions to characterise the festive period and predicts discounts to reach Christmas 2008 levels, when a spate of retailers hit the buffers over the period amid a price-cutting frenzy. They included Woolworths, fashion retailer Viyella, kidswear company Adams and entertainment retailer Zavvi.
Deloitte strategic adviser Richard Hyman expects retail casualties this Christmas too, as discounting takes its toll on retailers' margins.
Gordon said the percentage of discounting will be high across the board. "I wouldn't be surprised if we saw discounts at 70%, 80%, 90%," he said. He predicted Sales would be commonplace across the high street from December 12 to 13, two to three days earlier than last year, which he said was a significant move.
Debenhams said its Sale, which ran at a similar time last year, was its bid to "grab the lion's share of the Christmas market". The department store group is to open stores for longer during the Sale, which runs from this Wednesday to Sunday.
The 'Christmas Spectacular' comes against a backdrop of job insecurity and falling consumer confidence, in which hard-hit shoppers are seeking discounts before buying.
High street rivals are predicted to follow Debenhams with promotional activity. John Lewis will match the discounts in-store through its Never Knowingly Undersold pledge.
House of Fraser said it will not act in direct response but is planning to kick-start its own promotional activity in the next two weeks.
Selfridges managing director Anne Pitcher said it would continue to reflect discounts that its concession owners were offering in other outlets. She said the "intense discounting" across the high street had made it "difficult" for the department store as a result.
Hyman said: "There's a finite amount of spend. If one of your big rivals goes on Sale, you don't have any choice. You've got to get your share of the action, otherwise it'll go to your competitor and be lost."
He added that price-driven shoppers would hold off festive spending until discounts were made. "It's a game of chicken and there's only going to be one winner – the consumer," he said.
Discounting has been prevalent across the high street over the past few months and is predicted to intensify in the run-up to Christmas. Asos boss Nick Robertson put the slowdown in the retailer's UK sales growth in its second quarter down to shoppers moving from the web to the high street in the hunt for bargains.
Unseasonably mild weather that has left an excess of winter clothes on the shelves will put greater pressure on fashion retailers to jump the gun as their stock position worsens, according to Conlumino managing director Neil Saunders.