Topps Tiles boss Matthew Williams has insisted the retailer will pursue its aggressive expansion plan despite Brexit's impact on consumer confidence.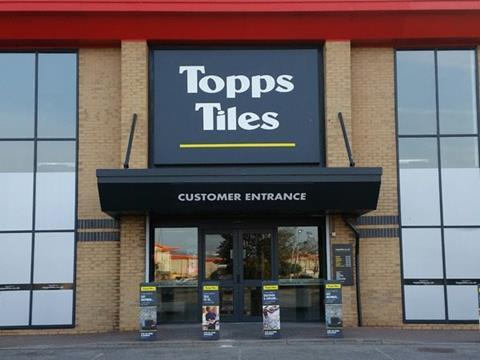 Williams told Retail Week that peaks and troughs in shopper sentiment following the shock referendum result would not dampen the tile specialist's plans to open 25 new stores per year "for the foreseeable future".
And he said Topps would stick with its current strategic focuses on convenience, customer service and expanding its product range in a bid to withstand fluctuations in customer optimism.
"It's difficult to walk past the correlation between the falls in consumer confidence and the Brexit result," Williams told Retail Week.
"There's plenty still to pass under the bridge in terms of the process of leaving the European Union, so I wouldn't expect it [consumer confidence] to be completely linear from here onwards."
He added: "In terms of expansion plans we're pushing on harder than we were before."
Williams said the long-term ambition for Topps Tiles, which reported a slowdown in like-for-like sales growth in its fourth quarter, was to have 450 stores across the UK.
Bricks and mortar
It currently has 351 shops, including 15 boutique stores, and Williams stressed that bricks-and-mortar outlets would continue to be the key driver of Topps Tiles' growth strategy.
"We'll still take the core store format if we can, which is typically a 5,000 sq ft warehouse," he said.
"Where we can't find those type of stores we'll also consider boutique, for sure. There will without doubt be some more boutique openings in this financial year."
Williams added: "It all links back to the fact that stores are still very relevant for customers.
"In the tile market you can't take market share without having stores. People want to go in there, touch and see products and talk to our advisors, so service is still very important for our customers."