Dreams chief executive Mike Logue told attendees at Retail Week Live that customer and staff satisfaction were the springboard to turn the retailer around.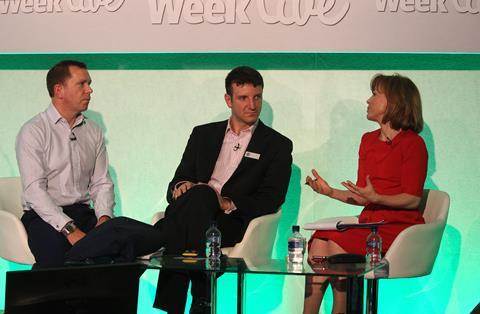 Logue credited Dreams' turnaround to focussing on customer satisfaction and staff morale. "My goal over the last 18 months has been about connecting our customers and colleagues" he told delegates.
He stressed that he wanted to take direct action to achieve this, from eradicating directors-only parking spaces at head office to spending days delivering beds to customers. This direct customer and staff engagement, as wel as survey-based feedback formed the retailer's plan of action to increase its revenue.
A major point of contention for staff and customers alike was the state of the stores themselves. "Improving our stores and removing the sticky carpets was hugely important" said Logue, giving the example of their Tottenham Court Road store, which has increased profits 65% since undergoing a store refresh.
Logue said that Dreams' long-term goal was the have a bed in every home and showed no sign of slowing down to make this dream a reality. "Keeping listening to the employees and customers is vital - I'll be back out in the delivery vans myself in the next few weeks," he said.