Furniture retailer Ikea has raised its minimum hourly rate for its US workers to nearly $12 (£7.64), its second increase in as many years.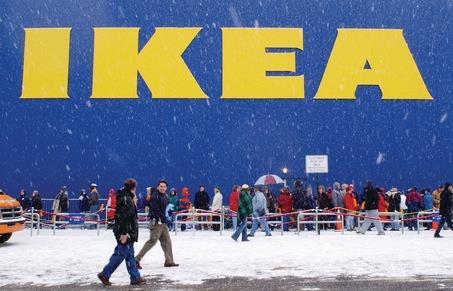 The 10.3% increase from $10.67 (£6.77) to $11.87 (£7.55) puts Ikea's hourly rate at $4.62 (£2.97) above the current federal minimum wage. It is effective from next January.
At the start of the year, Ikea's US division introduced a new minimum wage structure that bases hourly rates on local living costs for co-workers rather that on the local competitive market.
The rate is worked out using the MIT Living Wage Calculator, which takes into consideration housing, food, medical and transportation costs as well as annual taxes.
Ikea US president Lars Petersson said the new payment structure had helped to reduce staff turnover by five points in its first six months. He added: "This is not only the right thing to do for our co-workers, it's also good for business."
The increase will affect staff at 42 of Ikea's 43 US retail locations and 32% of its hourly rate workers.
From next year, all of the retailer's distribution centres and all non-retail locations will also have minimum wages above the local living wage,
and no employee will have a minimum hourly wage below $10 (£6.35).
Ikea, which currently has 15,000 US staff, is also working with staff to deliver more full-time schedules and increased predictability of working hours. At present the retailer provides staff with schedules three weeks in advance.