Garden centre retailer Dobbies has signed a five-year deal with Ocado to upgrade its online offer and launch nationwide delivery.
The retailer will launch a new online store and online delivery early next year following the tie-up, which will see online orders for the retailer fulfilled from Ocado subsidiary Speciality Store's general merchandise warehouse.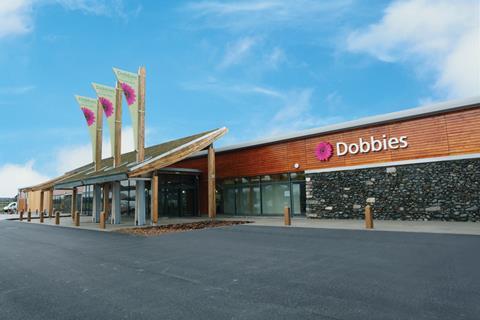 Dobbies appointed Nicholas Marshall as chief executive in March, who described the deal as "a huge opportunity" due to the low penetration of garden centre retailers into the online market.
"The garden centre industry is at least ten years behind the rest of the retail world," he said.
"The gardening market in the UK is worth £4bn. The potential is therefore enormous. For us to partner with Ocado, the best online retailer in the UK, is a brilliant opportunity for Dobbies, and its customers."
Ocado's general merchandise managing director James Matthews said: "We are pleased to announce this agreement, which will enable Dobbies to launch a new online service for their customers, powered by our technological and logistical know-how."
The garden centre retailer's chairman Andrew Bracey was formerly Ocado's chief financial officer until 2012.
Dobbies was sold to a group of investors by Tesco for £217m last July.