The retailer has given a £555 average pay rise to the majority of its store staff
UK boss Peter Davis said zero-hour contracts were scrapped to improve company culture
Bunnings is also reviewing holiday entitlements for its Homebase staff
Bunnings has axed zero-hours contracts across its UK store estate and introduced the national living wage to all staff aged over 18.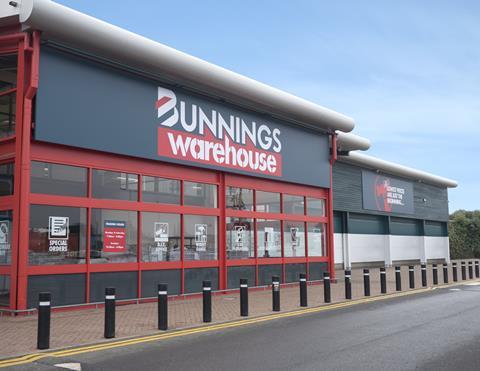 The Australian DIY retailer, which plans to refit and rebrand Homebase's 265-strong UK store estate over the next five years, has scrapped the contracts for its shop floor staff.
According to The Daily Telegraph, UK and Ireland managing director Peter Davis said the retailer had made the decision in order to "build a strong culture within the company".
"We want to engage them in their work, train them and offer development opportunities," he added.
Bunnings, which opened its first UK warehouse store last week, has also introduced the national living wage for all store employees aged 18 and over, which has led to an average pay rise of £555 for the vast majority of its 12,000 store staff.
"It's costing us more but we thought it was a fairer way of distinguishing between staff," said Davis.
The retailer is also reviewing Homebase's 'use it or lose it' holiday entitlement scheme restrictions.