Bathstore is back in the black after its first year under private equity owner Endless and the retailer has relaunched its website.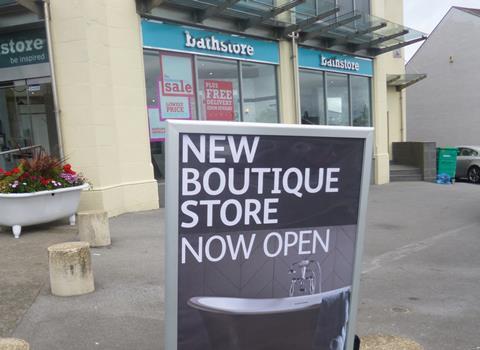 The bathroom specialist, which was bought by Endless last May for £15m, made a full-year profit of £3.3m in its year to July 2013. Last year Bathstore made an operating loss of £3.8m.
Total sales jumped 10% to £99m in its last financial year.
Bathstore launched a new ecommerce platform in late November as part of chief executive Gary Favell's aim to transform the retailer into an omnichannel business.
The new site aims to make the customer journey "simple and seamless" according to Favell.
The site includes a 2D online design tool, which allows the customer to create their dream bathroom. This can be brought to life in 3D using in-store technology. There is also a quote retrieval tool that allows customers to log on and order products after receiving a quote in store and an online tile calculator that estimates the tiles required based on room size.
Bathstore chief marketing officer Claire Bayliss said: "Consumer behaviour is changing. Showrooming a store to touch and feel product and then buying online is now commonplace, which is where our 172 stores set us apart from the competition. However, with online retail increasingly strong in this sector, we recognise that an omnichannel offering is critical to our development."
Ecommerce has been a big growth area for the retailer, with sales soaring 48% last year.
In its first week of the website's launch, online sales jumped 26% year on year and the average order value increased 8%.
The site also uses responsive design allowing it to adapt to the device it is viewed on and offer a fully optimised experience. The bathroom retailer has experienced a 150% jump in tablet traffic to its site over the past year and an increase in mobile traffic of more than 100%.