Adjusted net earnings increased 14.7% in the company's third quarter
Walgreen Boots Alliance's total sales rose 2.4%
The pharmacy retailer's international division reported a 2.3% drop in sales
Walgreens Boots Alliance's profits soared in its third quarter but international sales were impacted by currency exchange rates.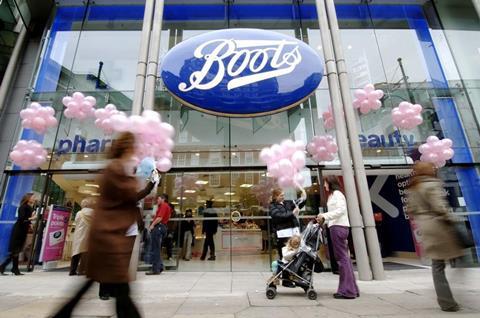 The US-based pharmacy retail group, formed in 2014 after the merger of Walgreens and Alliance Boots, reported a 14.7% increase year-on-year in adjusted net earnings to $1.3bn (£1bn) in the three months to May 31.
The retail group, whose UK boss Simon Roberts stepped down last month in a senior management shake-up, reported for the same period a 2.4% increase in total sales to $29.5bn (£22.7bn), up 3.3% on a constant currency basis.
Like-for-like pharmacy sales in the US, which accounted for 67.4% of overall sales in the region, were up 6%. Retail like-for-like sales in the US edged up 0.1% driven by health and beauty and offset by declines in convenience sales.
Retail pharmacy sales for the Walgreen Boots Alliance's international division, which covers Boots in the UK, Thailand, Norway, the Republic of Ireland, The Netherlands, Benavides in Mexico and Ahumada in Chile, fell 2.3% and like-for-likes were down 0.2%.
The retailer attributed this decline to currency conversions and said pharmacy like-for-likes and total sales were up 0.7% and 3.4% respectively on a constant currency basis.
Pursuing partnerships and opportunities
Chief executive Stefano Pessina said: "We delivered solid results in the quarter while continuing to make progress in several key areas, including our work to develop long-term strategic relationships and pursue partnership opportunities.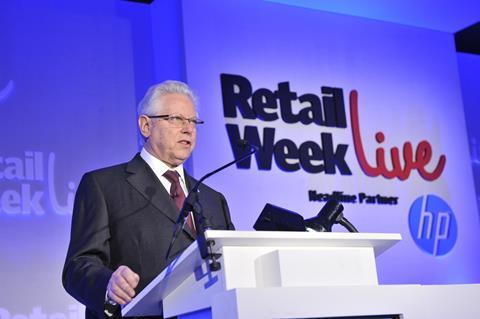 "I'm pleased to report that since the quarter end we achieved our goal set four years ago of at least $1 billion in combined net synergies in fiscal year 2016 related to the strategic combination with Alliance Boots.
"This provides us with a strong platform to further enhance operating performance, to meet the challenges of the current volatility in many of our markets and to better position our company for long-term success."
Walgreens Boots Alliance said it expects to finalise the acquisition of US drugstore chain Rite Aid in the second half of this year.
Conlumino analyst Neil Saunders noted the 2.4% lift in sales was the "slowest pace in over a year".
He added: "This more subdued uplift was not helped by the strength of the dollar over the period, which translated a 3.4% growth in international revenue on a constant currency basis, into a 2.3% decline in actual terms.
"Given Walgreens exposure to the UK via its Boots operation, near term revenue and earnings from international are likely to come under further pressure thanks to the lower value of sterling. This will, in our view, more than offset any sales gains made in local currency terms."