In her first interview, The Body Shop UK boss Linda Campbell tells Retail Week how pushing its ethical heritage and keeping property costs down will help spearhead growth.
Walking into The Body Shop's Westfield Stratford store is vaguely reminiscent of student's bedroom with the walls emblazoned with posters.
Much like the university student who uses pictures of their favourite bands or films to give people an indication of what they're about, The Body Shop's décor is designed to remind customers of its heritage.
The posters herald the brand's milestone moments over the years, such as the first edition of The Big Issue, published with The Body Shop's support in 1991, and in 1998, when French police seized products the retailer sold containing hemp seed oil amid claims they encouraged illegal drug use.
The first of these posters, displayed around the store in chronological order, herald founder Anita Roddick opening the first The Body Shop store in Brighton in 1976.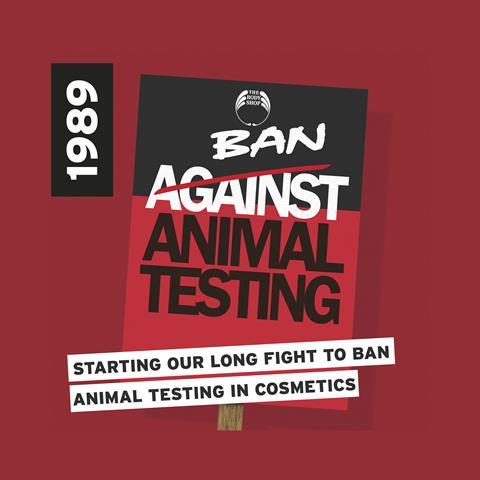 As the retailer's UK boss, Linda Campbell, explains as we wander through the store: "A 14-year-old walking into The Body Shop today might not even know who Anita is – we want to remind and educate our customers of that."
Campbell, who became managing director of The Body Shop's UK business in 2017, is the first to admit the retailer has not done the best job of keeping its heritage front of mind for shoppers in recent years – which she attributes to the business being owned by cosmetics giant L'Oreal from 2006 until 2017.
It was an acquisition that raised eyebrows at the time as The Body Shop's activist roots and strident stance against animal testing was in sharp contrast with L'Oreal selling some of its other brands in mainland China, where animal testing of cosmetics is required by law.
When asked whether The Body Shop lost touch with its roots under the beauty titan, Campbell admits: "I think it did. L'Oreal is an amazing brand and they did help us get through some tough times, but they had a different agenda to us when we were owned by them and a different agenda to what we have now.
"Retail can't just be about a flashy window and great product anymore – customers need a reason to come to a store and to feel that a business has a purpose."
A natural fit
Campbell might be managing director of one of the UK's beauty leaders today, but she began her retail career at House of Fraser's Estée Lauder concession.

The Glaswegian retail executive went on to roles at Laura Mercier and Space NK, climbing the ranks of the UK beauty sector.
She is clearly driven by the ascent of entrepreneurial women in the sector and describes Roddick and Space NK founder Nicky Kinnaird as her retail inspirations – making her appointment at the helm of The Body Shop a dream role.
She is also a fierce advocate for, and example of, the potential of the retail sector to offer an ascent from shop floor to boardroom. "A key focus for me is to make retail attractive as a career," she says.
"I started as a store manager and now I'm managing director of one of the biggest brands on the UK high street, so it matters to me that we inspire our employees that retail is a great place to be."
Campbell, who joined The Body Shop in 2014 as retail director, was made UK boss just a month before the business was put up for sale in February 2017.

"I had the meeting to hear I'd gotten the role, which was a bit daunting but really exciting, and almost the next meeting was telling me the business was up for sale," she recalls.
"It matters to me that we inspire our employees that retail is a great place to be"

Linda Campbell, The Body Shop
Many newly appointed retail bosses might find the timing of these events galling, but Campbell says it gave her the "exciting opportunity to be part of the sale process and meet all the bidders and investors".
It was her involvement in this process that makes her so confident that The Body Shop's new parent company, Brazilian cosmetics giant Natura, which snapped up the business in 2017 for over €1bn (£890m), is the right fit.
"Of all the people we met it was the guys from Natura that I immediately had a fondness for," says Campbell.
"They met Anita years ago and believed in everything she stood for, so they have a real affinity with the brand on that level."
The Body Shop's struggled to gain sales and profits during its tenure under L'Oreal, and its final full-year operating profit before being put up for sale by the group was down 38% slump to €33.8m (£28.7m).
While the retailer's transformation plan under Natura is still underway, the early signs are promising, with Body Shop's most recent full-year sales up 1.7% and full-year EBITDA excluding transformation costs up 62%.
Natura has strong ethical credentials, having been named the world's second-most committed business to sustainable development at the 2016 World Economic Forum in Davos, which makes it a natural bedfellow for The Body Shop in a way L'Oreal arguably never was.
But the retailer's new parent company also has unapologetically bold growth ambitions.
Shortly after the acquisition, Natura publicly unveiled its intention to double The Body Shop's 2016 EBITDA of $82m (£62.7m) by 2022 and poached Charles Tyrwhitt boss David Boynton as its new chief executive, as well as appointing the retailer's first global customer director Ellen Macaskill to drive this growth.
Upping UK growth
How does Campbell plan to ensure the UK is leading the charge?
First, the business is rejigging its store layout. As well as the poster-laden new décor pushing its ethical heritage and ongoing sustainability efforts, the layout also encourages shoppers to test and experiment with products.
The number of 'interaction zones', such as sinks or tester areas where shoppers can try products, has gone from two to 10 at the Stratford store.
Campbell says this increase will be reflected in all other stores that can accommodate it.
The retailer is also moving away from in-store promotions in favour of selling full-price products based on their provenance and sustainability credentials, such as shea butter hand cream from Ghana.

Unsustainable rents and rates
The business also aims to cut costs. In part, this will be done by increasing efficiencies, from in-store heating and lighting to waste management. However, Campbell hopes the lion's share of savings will come from negotiating more accommodating leases with landlords.
"One of our biggest expenses is rates and rents," she says. "As all retailers do, we review our portfolio and the more we can do to make sure we are getting the best deals, coupled with our investment in customers and our employees, will be how we drive that double EBITDA commitment."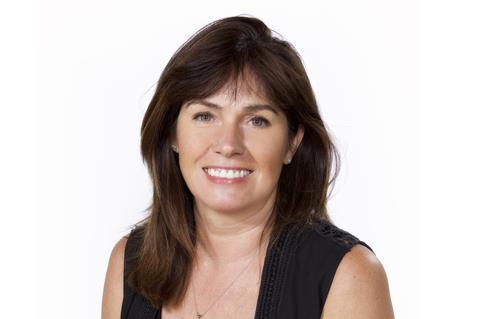 The Body Shop has 250 stores in the UK and Campbell says the retailer is "in conversation over rents with approximately 35% of our landlords".
"Where we can, we will keep as many stores open as we can but that is where we need the landlords in those local communities to be realistic and help retailers like The Body Shop stay alive in these communities, whether it's through capped rents, rent-free periods or help toward repairs and refits," she adds.
Campbell's concerns are common throughout the retail sector, with bosses ranging from Smiggle's John Cheston to Sports Direct's Mike Ashley bemoaning unsustainable property expenses.
So, does she believe that landlords need a proverbial kick up the arse?
"If I'm allowed to say that, then yes," she laughs.
"For the last 15 years it has been a landlord's land, they have set the price and retailers have just had to follow.
"Unfortunately, off the back of that, we are now seeing that retailers can't sustain it. Everybody wants to be able to sustain a local high street presence but landlords need to realise that if they continue to push [rental] rates and levies to the extremes that they have then they give retailers no choice but to exit."
The Lush factor
The Body Shop's plan to reignite its activist roots and improve customer engagement sounds similar to rival Lush's strategy.
Is Campbell worried The Body Shop has been usurped it as the go-to ethical beauty high street destination by Lush, its one-time supplier?
"Lush have done a huge amount on the high street but we are different to them," she says.
Campbell insists The Body Shop has more longstanding initiatives in sustainable and ethical sourcing. She also believes its product range appeals to a broader church of customers.
"I think our slightly older demographic helps us," she says. "Not that I don't love having 10- or 12-year-old girls in our stores, but I think a Lush customer has a slightly shorter lifespan, whereas a customer who comes to The Body Shop when she's 12 or 13 has ranges all the way through to 35-40, which will continue to serve her.
"We love to have fun at The Body Shop but it's not all about here today, gone tomorrow products."
Campbell plans to make sure The Body Shop's retail growth is as sustainable as its sourcing.
Retail Week Live 2019
Jennifer Rice, The Body Shop's director of customer strategy and analytics, is among the speakers taking to the stage at Retail Week Live on March 27 and 28, at London's InterContinental O2 hotel.
To check out the packed programme, and book your tickets, click here.