Beauty has proven a resilient retail sector, but as the market becomes more crowded, are there stormy skies ahead for its traditional behemoths?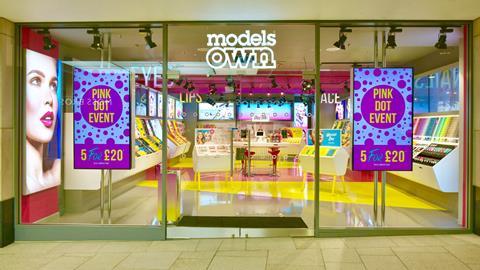 Whether shoppers are buying sunscreen in summer or Mother's Day gifts, the health and beauty sector is buoyant when compared with others such as fashion or home improvement.
GlobalData analyst Charlotte Pearce says beauty has been the fastest growing UK retail sector over the past five years – a trend set to continue for the next five.
However, it is a sector undergoing a makeover as social media replaces sale assistants in educating shoppers, online rises relentlessly and beauty brands move into bricks and mortar.
Benefit's UK general manager Gail Bojarski says: "I've been in the beauty industry for 35 years and I've never seen so many factors affect it at any one time.
"Price shift, product newness, millennials, the influence of social media and the move to online shopping are converging to create a perfect storm in the sector."
The pace of change shows no sign of slowing down. But what do these developments mean for the beauty sector's more traditional players?
The longevity of the lipstick effect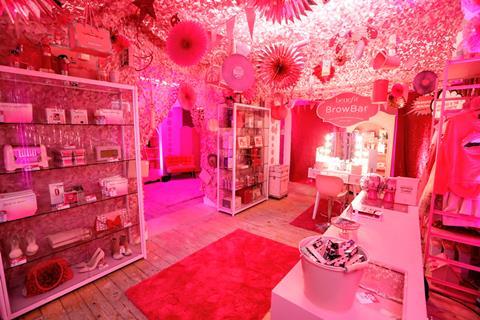 The trend for female shoppers to splurge on luxury beauty while they tighten their purse strings elsewhere developed after the 2008 recession and has continued ever since.
Mintel's head of beauty and personal care research Lucy Cornford says: "Shoppers wanting to treat themselves to a high-ticket beauty item has become quite an ingrained habit.
"If it wasn't for the prestige side of beauty, the whole market would be starting to decline."
Mintel research found that in 2015-2016 prestige beauty products delivered sales growth of 2.4%, compared to 0.1% growth in the mass market.
"The rise of online has also made these prestige products more accessible. Those who previously shopped exclusively on budget brands are being tempted to spend a bit more on something that looks better in their bathroom cabinet," adds Cornford.
As a result, brands including Charlotte Tilbury and Estée Lauder have launched standalone bricks-and-mortar stores over the past year, instead of relying solely on department store concessions.
"If it wasn't for the prestige side, the whole market would be starting to decline. The rise of online has made these products more accessible"

Lucy Cornford, Mintel
"Over the last couple of years, there has been an absolute swathe of new beauty brands, which, because of social media, already have an audience before they arrive in the UK," says Bojarski.
"This allows newer brands to hit the ground running as soon as they get here, be it online or with their own stores."
Newer, millenial-focused beauty brands such as Models Own and Nyx have opened stores in the UK in recent months, capitalising on this trend. Property developer Westfield has seen space devoted to beauty jump 12% year on year in its shopping centres, helped by the opening of brands such as Nyx and Charlotte Tilbury.
However, Joël Palix, chief executive of beauty etailer Feelunique, doubts it poses much of a threat to department stores or specialists like Boots.
"I don't believe customers, in most of their beauty purchases, prefer to buy in a single-brand environment," he says.
"A lot of our consumers, especially the younger ones, are still figuring out which brands they like. They want to discover new products and use them together – that's what their bathroom cabinets look like."
Bojarski agrees that beauty brands' stores are style over substance in terms of their contribution to the bottom line.
"Standalone boutiques are a great way to showcase a brand, but it's never going to be a big cash cow," she says.
Is the beauty hall in trouble?
The concession-laden beauty hall has been a lucrative mainstay in department stores. Beauty represents nearly a quarter of Debenhams' overall sales, for example.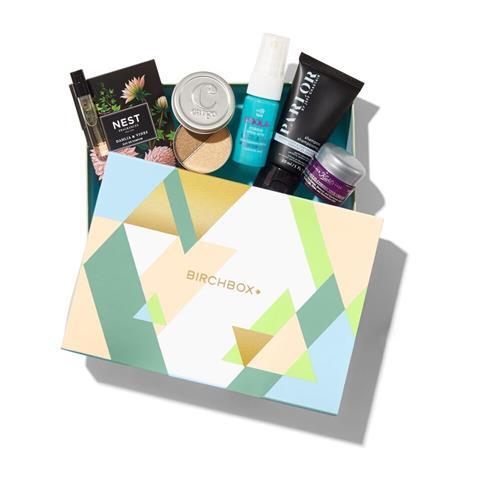 Sara Stern, the department store's trading director for beauty, womenswear and childrenswear, says: "A department store model provides both brands and the customer with the perfect environment. There is space for brands to create their own identity and the environment is more relaxed and encourages browsing."
However, Savannah Sachs, UK boss of beauty subscription specialist Birchbox, has her reservations about the format.
"I think [department store beauty halls] are definitely decreasing in relevance. The environment is intimidating for today's beauty shopper and the format often limits brands from telling their story in a compelling way.
"The UK just needs to look to the US to see how much the rise of beauty brands and specialists have completely decimated the department store model."
So what should UK stores do to ensure their beauty departments continue to attract shoppers?
"De-cluttering beauty halls is a major need. But it's harder for department stores, because they are trying to accommodate so many brands in one space, which makes it really difficult to nail their target audience," says Cornford.
"Retailers could maybe structure them in terms of product type rather than brand, perhaps having an area more targeted to the wants and needs of a particular age group."
Make-up, millennials and beauty online
Online retail may currently only comprise approximately 10% of UK beauty sales, but it has increasingly become the go-to channel for younger shoppers.
Birchbox and Feelunique are two relative newcomers to the UK beauty sector and, while both have a smattering of stores, they are primarily focused on online retail.
Both have a loyal customer base in millennials: 64% of Birchbox's UK subscribers are aged 34 and below, while 65% of Feelunique's shoppers are under 35. The latter's highest density of customers lies within the 18 to 24 age demographic.
"Our shoppers have embraced digital – for them, going into a store or ordering through click-and-collect is just not the way they shop," says Palix.
"They prefer to do a lot of research and have conversations online, and decide on a purchase that way."
The beauty etailer rolled out a new initiative at the beginning of this year called 'Pick 'N' Mix' to cater to this trend. This allows shoppers mulling a beauty purchase to choose five samples from across Feelunique's product range for just £3.95 in postage charges.
This ability to give shoppers a compelling experience without needing to go into a store could steal market share from bricks-and-mortar retailers.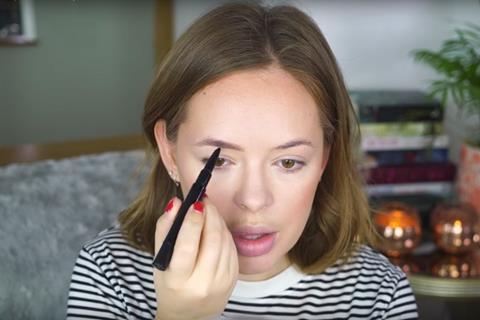 "The format of in-store beauty departments is a bit overwhelming, which is why online is doing so well, but it is inherently so much more tailorable," says Cornford.
"Loyalty in the beauty sector is really hard to harness. You have young shoppers still finding out what works for them and experimenting with different brands, all the while under the influence of vloggers, bloggers and peers like we've never seen before."
However, Pearce thinks more traditional retailers can monopolise on their scale and operational capabilities to cash in on this propensity to buy beauty online.
"As a consumer, you're often not willing to spend £5 on a beauty item and then pay a delivery charge on top. So retailers like department stores and grocers that can offer additional purchases or click-and-collect could drive the beauty market forward online," she says.
Boots has launched an mobile app to in order to cater to this trend, as well as bolster its loyalty scheme.
The beauty and pharmacy retailer's senior buying manager Elizabeth Hewitt says: "Online is an increasingly important channel for Boots UK and we're continually evolving our online environment and digital platforms to meet the needs and expectations of our customers.
"The retail online and in-store offer should complement each other, creating a seamless journey for customers; from providing online inspiration and tips that may result in an in-store sale when a customer wants to 'touch and feel' a product, to providing customers with access to a wide range of online beauty products that can be conveniently delivered to their home or collected in-store within hours."
The beauty sector is in good shape, but trends that will determine who tomorrow's winners and losers will be are starting to emerge.
Relying on a shopper's predisposition to buy a new lippy in frugal times is one thing. However, ensuring your offer is relevant to the millennials that will soon make up the bulk of your customer base is a whole other battle.