Tesco has rolled out a month-long campaign to bolster its health food offer in-store, including price cuts on healthy products and TV advertising.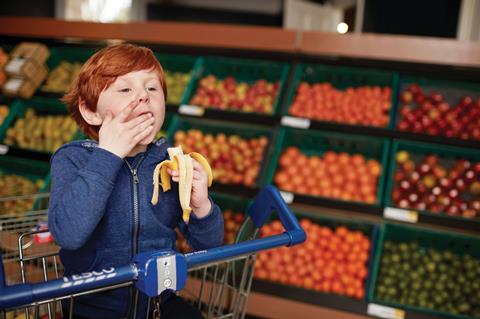 The grocer's new campaign, entitled 'Little Helps to Healthier Living', launched today.
The campaign is intended to drive healthy choices for the grocer's shoppers and staff.
It features a series of initiatives including recommending products that can be swopped with lower sugar, fat or salt alternatives, and price cuts across hundreds of fresh fruit and vegetable products.
The supermarket, which appointed Alessandra Bellini as chief customer officer in March, is also introducing fresh fruit at checkouts and in-store health checks in 375 of its pharmacies in partnership with Diabetes UK and British Heart Foundation.
Tesco is using TV and multimedia advertising to promote the initiative as part of its ongoing Food Love Stories ad campaign.
'Healthier choices'
The grocer is aiming to donate £1m to its charity partners by the end of the month through its Tesco Million Mile Challenge, for which the supermarket will donate £1 for every mile its employees walk.
UK boss Matt Davies said: "Our 'Little Helps to Healthier Living' campaign marks the first time we've brought together such a comprehensive programme of offers and initiatives for both customers and colleagues.
"With millions of customers across the UK shopping with us every week and more than 300,000 colleagues working in our stores, centres and offices, we have a unique opportunity to help people make healthier choices.
"We know there is still more to do, but hope these little helps make a difference, and we will learn from this month to see what really serves our customers better."