Sources say a deal between Tesco and the Serious Fraud Office could be made within weeks
Talks between the two have "accelerated" in recent weeks
Tesco would plead guilty to exaggerating profits in 2014 without facing prosecution if a deal is made
Tesco is understood to be nearing a plea deal on its accounting scandal that could see the grocer pay "well in excess" of £100m.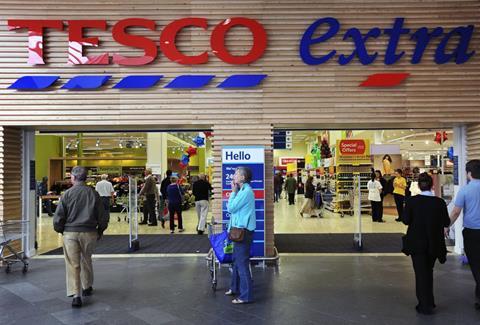 Lawyers representing the grocer are said to be close to reaching a deferred prosecution agreement (DPA) with the Serious Fraud Office (SFO) in relation to the 2014 scandal.
According to Sky News, sources said a deal could be reached within weeks, although it was not certain that a final agreement would be made.
Although the exact size of the fine that Tesco would pay for overstating its profits by more than £300m in 2014 was unclear, one legal source said the number being discussed was "well in excess" of £100m.
A DPA, if reached, would involve Tesco's British subsidiary pleading guilty to offences relating to the way it accounted for profits in the period leading up the financial reporting scandal.
Corporate wrongdoing
The arrangement, which is relatively uncommon in the UK, is intended to hold businesses to account for corporate wrongdoing without having to go to court.
One source said that talks between the grocer and the SFO had "accelerated" in recent weeks after months of discussions.
The SFO launched its inquiry into Tesco in October 2014.
Three former Tesco executives were charged last October for their alleged involvement and are due to stand trial in September.
They all pleaded not guilty to the charges, which include acting dishonestly for personal gain and abusing their positions.