Sainsbury's is trialling a new pizza takeaway ordering service – an initiative that, if successful, could be rolled out across stores nationwide.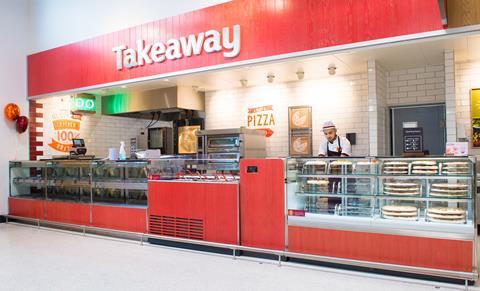 The grocer is hoping to "take on Domino's", The Telegraph reported, by allowing customers to order a pizza by phone and collect it at a time that suits them.
The scheme will be tested for 12 weeks at three of its stores: Redhill, Cambridge Eddington and Bradford, making Sainsbury's the first UK supermarket to pilot a pre-ordering service of this kind.
It comes as competition authorities give Tesco's merger with Booker the green light – a move that further blurs the boundaries between supermarkets, convenience, food-to-go and restaurants.
Customers can avoid checkout queues by paying for the pizza and up to five associated items, such as wedges, salad and drinks, at the pizza counter.
A Sainsbury's spokeswoman said: "By giving our customers the chance to pre-order personalised hot pizzas and pay at the counter, we are saving them time and giving them a great value takeaway experience."
Last week, Sainsbury's reported falling profits as a result of inflationary pressures and higher wage costs.