Retail sales edged up in October but remained "low by historical standards" as Black Friday anticipation and Brexit jitters dampened demand.
Total retail sales increased 1.3% year-on-year in the four weeks to October 27 against an increase of 0.2% during the same period the previous year, according to the BRC-KPMG Retail Sales Monitor.
Like-for-like sales inched up 0.1% during the month, from a decline of 1% in October 2017.
Food sales drove growth during the period, up 1.2% in like-for-like terms and 2.3% overall in the three months to October. This increase was below the 12-month average growth of 3.5%.
In-store non-food sales registered 3.3% and 2% declines on a like-for-like and total basis respectively in the three months to October.
Overall non-food sales fell 1% in like-for-like terms on a three-month basis and edged up 0.1% overall, above the 12-month average decrease of 0.2% and marking the first month of non-food sales growth in four months.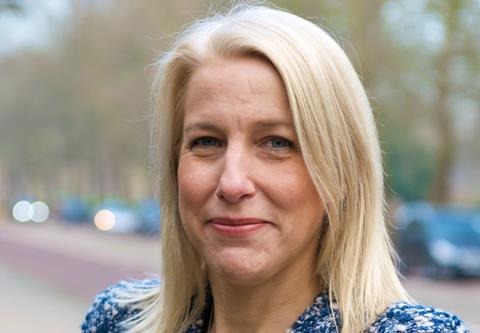 Online sales of non-food items increased 7.6% in October, above the three-month and 12-month averages of 6.7% and 7.4% respectively.
BRC chief executive Helen Dickinson said: "Overall, retail sales growth remains low by historical standards. Sales in October saw only a slight uplift on the previous year, as cautious consumer spending continues into the final quarter of the year.
"Brighter weather and the anticipation of better deals in the Black Friday November sales have dampened demand for discretionary purchases. Moreover, low real wage growth over an extended period has left consumers with less money in their pocket, squeezing retailers' margins in the face of higher costs."
KPMG's UK head of retail Paul Martin added: "October kicks off the all-important golden quarter, with some retailers earning the majority of their annual profits in these months alone. But with October's like-for-like sales flat lining at 0.1%, it was a bit of a non-starter.
"Demand was mainly dampened by continued economic uncertainty, as well as the anticipation for the deep discounting ahead – especially now that Black Friday weekend has become such a permanent feature.
"Grocery sales – which have been a ray of light – actually showed signs of restraint. However, clothing sales were more promising, with the colder weather towards the end of the month prompting a wardrobe rethink.
"The Budget highlighted efforts to relieve some of the pressures on the high street, but didn't go far enough to address the concerns of many retailers. With the potential implications of a hard Brexit added to the mix, retailers now need to juggle contingency planning alongside the busiest time of year."